Wing Shot Precharged Pneumatic Operates as Shotgun or Rifle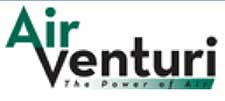 Cleveland, Ohio – -(Ammoland.com)- Air Venturi, an exclusive airgun, airsoft and ammunition importer of leading international airgun brands, astounds airgunners and airgun hunters alike with the announcement of the new Wing Shot .50 caliber precharged pneumatic (PCP) hunting shotgun.
Distributed by Air Venturi, the new Wing Shot offers hunters the choice of using either .50 caliber shotshells or .50 caliber bullets. Beautifully balanced and adorned with attractive engraving and a handsome hardwood stock, the Wing Shot is effective for wing shooting, small game, and large game hunting including predators, hogs and even trophy whitetail.
"Impressive performance and versatility in the field make the Wing Shot an excellent choice for airgun hunting," says author, airgun expert and professional hunter Jim Chapman.

"Combine the airgun's fierce power, high shot capacity, and outstanding balance with a surprisingly affordable price tag and you have a home run. This is the only production air shotgun on the market, and finally makes taking game on the run or on the wing a reality," he added.

According to Air Venturi Director of Business Development, Paul Milkovich, "The concept for the Wing Shot smoothbore air shotgun was to provide unprecedented flexibility and convenience at an entry-level price. We've accomplished that and more with the first-ever mass-produced .50 caliber air shotgun. With 5 consistent shots per fill, the Wing Shot offers hunters the ultimate in airgun shooting enjoyment with their choice of using it as a shotgun or rifle," said Milkovich. "Reliable power and ease of use are hunter's friends in the field."
As a shotgun the Wing Shot shoots specially constructed shells loaded with No. 8 shot at velocities of 1130 feet per second (fps). It delivers 360 foot-pounds of energy (fpe), and reveals a 12″ by 12″ spread at 20 yards. As a rifle it shoots at speeds of 760 fps and generates 235+ fpe.
For .50 caliber airgun ammunition options visit
Air Venturi
.
Wing Shot by Air Venturi
| | |
| --- | --- |
| Caliber | 0.50″ |
| Velocity | Shotgun 1130 fps / Bullet 760 fps |
| Power | Shotgun 360 fpe / Bullet 235+ fpe |
| Action | Bolt |
| Barrel Style | Smooth Bore |
| Fire Mode | Single Shot |
| Gun Weight     | 7.25 pounds |
| Ammunition | Shotgun .50-cal. shotshells / Rifle .50-cal. bullets |
| Overall Length | 43 inches |
| Barrel Length | 22.5 inches |
| Powerplant | Precharged Pneumatic, 3000 psi |
| Fixed/Adj. Power | 2 Settings |
| Max Shots Per Fill | 5 |
| Stock | Hardwood, Amidextrous |
| Buttpad | Rubber |
| Safety | Manual |
| Front Sight | Bead |
| Trigger | Two-Stage Adjustable |
| Warranty | One Year |
| MSRP | $799.99 |
For additional information about the Air Venturi Wing Shot air Shotgun distributed by Air Venturi, click here, or contact Marketing Manager, Kristen Coss by email: [email protected], or phone: 216-292-2570 ext. 253 or Media Contact, Laura Evans by email: [email protected]
For up-to-date news and information from Air Venturi, sign up for email updates by emailing [email protected] and letting them know you would like to receive exclusive, members only information.
Air Venturi is the exclusive US dealer/distributor for international airgun, ammo and accessory manufacturers such as: Air Arms, Beeman, Eun Jin, Evanix, Feinwerkbau, Haendler & Natermann, Sumatra, and Sam Yang. We also carry a full line of products from leading manufacturers including: AirForce, Anschutz, Benjamin, Beretta, Browning, BSA, Colt, Crosman, Daisy, Gamo, Hawke, Smith & Wesson, Tanfoglio, Umarex, Walther, Webley, Weihrauch, Winchester and many more.