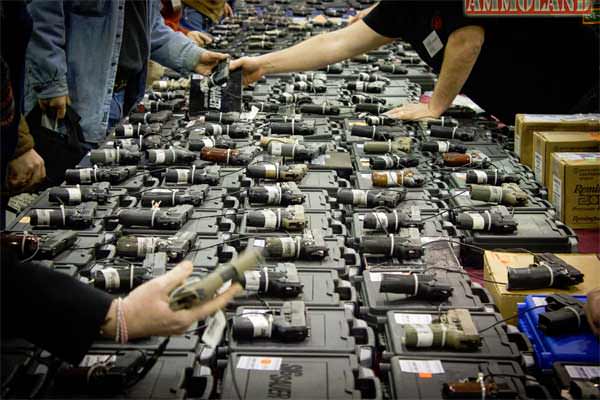 Covington VA –-(Ammoland.com)- The Roanoke gun show last weekend had absolutely NOTHING WHATSOEVER to do with the WDBJ shooting, but the antis wanted it, and all the vendors signed up for the show, to all lose a huge sum of money by canceling the show.
Funny, Flanagan used a car to go to the scene of the shooting and then to flee afterwards.
I didn't hear of any protesters demanding that automobile dealerships be closed for the weekend, did you?
Just when I think antis can't get any more arrogant or stupid, they set a new lower bar for themselves.
http://tinyurl.com/np5hltp
http://tinyurl.com/np5hltp
About:
Virginia Citizens Defense League, Inc. (VCDL). VCDL is an all-volunteer, non-partisan grassroots organization dedicated to defending the human rights of all Virginians. The Right to Keep and Bear Arms is a fundamental human right. Visit: www.vcdl.org