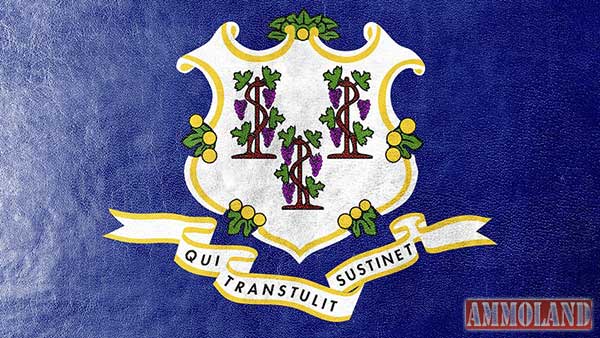 Connecticut -(AmmoLand.com)- Thanks to many in the Sportsmen's community who provided testimony; active contact with legislators, and sportsmen supportive legislators, to the bill H.B. No. 6034.
H.B. No. 6034 – AN ACT AUTHORIZING BOW AND ARROW HUNTING ON CERTAIN PRIVATE PROPERTY ON SUNDAYS, "To authorize Sunday hunting of deer with bow and arrow on private property provided such property is in a deer management zone and such hunting is done in accordance with certain wildlife management principles," PASSED on votes in the House 113 to 32 and in the Senate 28-8.
NEW!

Sunday

Archery Deer Hunting: Effective

October 1, 2015

, archery deer hunters can hunt on Sundays on private land only in Deer Management Zones 1, 4b, 5, 6, 7, 8, 9, 10, 11, and 12 (zone map). Deer Management Zones 2, 3, and 4a are NOT open to

Sunday

archery deer hunting.
NEW!

 A ceremonial signing of PA 15-204, An Act Authorizing Bow & Arrow Hunting on Certain Private Property on Sundays, was held at the Governor's Office, State Capitol on August 27. This event was by invitation only and included; sponsors/co sponsors, DEEP personnel, members of the Legislative Sportsmen's Caucus, members of the DEEP Conservation Advisory Council, and Coalition of CT Sportsmen lobbyists. It is our understanding that Rep. John Shaban (R-135th) Easton, Redding and Weston was the prime mover on this event. In attendance were about 35 from the various groups (50-50/% from each). Gov. Malloy asked the CCS remind the membership that he has been supportive of this bill during his term in office (True).
We were remiss in not noting the extraordinary legislative support provided by State Rep. Melissa.Ziobron (R- 34th District) Colchester, E. Haddam, E Hampton; State Senator Tony Guglielmo (R-35th) Ashford, Chaplin, Coventry, Eastford, Ellington, Hampton, Pomfret, Stafford, Tolland, Union, Vernon, Willington and Woodstock; State Rep. John E. Piscopo (R-76) Burlington, Harwinton, Litchfield and Thomaston. Rep. Linda Orange (D- 48th) Colchester, Lebanon, Mansfield, Windham. All were long term supporters sponsors/co-sponsors of the bill.
We urge all sportsmen to communicate with their legislators who supported the bill and thank them. (House vote;  Senate vote). How to find your Legislators.
Again, Thanks to all who participated.
About Coalition of Connecticut Sportsmen:
The Coalition of Connecticut Sportsmen is the only state sportsmen's organization singularly dedicated to the protection, promotion and preservation of hunting, fishing, trapping and the scientific wildlife management programs which support them; Right to Keep and Bear Arms Constitutional provisions; Boating; Land use; and other sportsmen associated issues through legislative lobbying, legal defense in the courts, and political action. No other state sportsmen organization has as its sole purpose these activities. The Coalition of Connecticut Sportsmen takes pride in its unsurpassed achievement and service to all of the Connecticut sportsmen's community.
For more information, for visit: www.ctsportsmen.com.