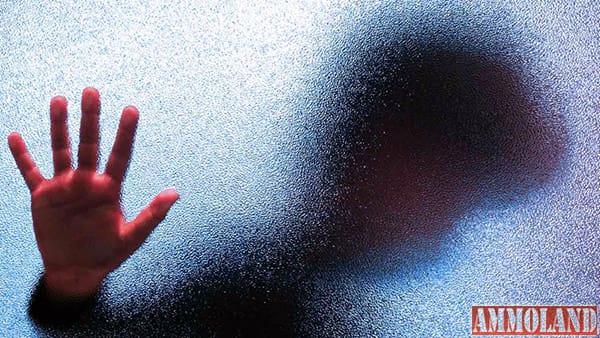 Fairfax, VA -(AmmoLand.com)- Apparently the functionaries at the Clark County, Nev. Department of Family Services place anti-gun orthodoxy over the welfare of children.
Authorities stripped Kristi and Rod Beber of custody of three children under their care and their foster license after it became known to the government that Rod Beber is a gun owner. According to a report by local NBC affiliate KSNV, back in April the couple awakened to the sound of screaming on their property. Rod reacted by retrieving a handgun, as Kristi called 9-1-1.
Police quelled the situation. However, authorities were alerted to the fact that the Bebers own guns, and in July their foster license was revoked.
According to DFS, "the incident did not describe an adult exercising sound judgment."
Adding to the injustice, the Nevada legislature recently made clear their intent that foster parents holding Right-to-Carry permits be allowed to possess loaded firearms in their homes and around foster children. On June 10, Gov. Brian Sandoval signed Assembly Bill 167, which became effective immediately.
The change in law makes clear that a foster parent may possess a loaded firearm on the premises of a foster home, "[w]hen used for a lawful purpose, which may include, without limitation, for an educational or recreational purpose, for hunting, for the defense of a person or property, or to clean or service the firearm."

Further, the law states, "A person who is authorized to possess a firearm on the premises of a family foster home… may carry a firearm on his or her person while in the presence of a foster child," as long as the firearm is in a holster or secured case, ensures it is inaccessible to others, and, if the firearm is kept at the foster home, that they return the firearm to a locked container when not in use.
Unfortunately for the Bebers, Rod's precautionary use of a firearm occurred while this legislation was still under consideration. The Bebers plan to fight the revocation.
In discussing her husband's decision to take on the foster care authorities to KSNV, Kristi noted, "He said, 'You know what, Kris, we're not going to close (this case). This isn't right, we're not going to let this happen."
About the NRA-ILA:
Established in 1975, the Institute for Legislative Action (ILA) is the "lobbying" arm of the National Rifle Association of America. ILA is responsible for preserving the right of all law-abiding individuals in the legislative, political, and legal arenas, to purchase, possess and use firearms for legitimate purposes as guaranteed by the Second Amendment to the U.S. Constitution.
For more information, please visit: www.nra.org. Be sure to follow the NRA on Facebook at NRA on Facebook and Twitter @NRA.