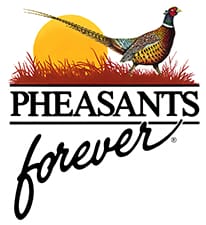 St. Paul, MN -(AmmoLand.com)- At 2:30 p.m. on Monday, September 14, 2015, Governor Mark Dayton and DNR Commissioner Tom Landwehr will announce the details of the state's Pheasant Action Plan to improve hunting and habitat for pheasants across Minnesota.
The announcement will outline goals of a four-year Pheasant Summit Action Plan resulting from the Minnesota Pheasant Summit convened by Governor Dayton in 2014. More details on the announcement are below.
WHO:
Governor Mark Dayton
DNR Commissioner Tom Landwehr
John Jaschke, BWSR Executive Director
Matt Holland, Pheasants Forever
WHAT: Governor Mark Dayton to announce Pheasant Action Plan
WHEN: Monday, September 14, 2015 at 2:30 p.m.
WHERE: Nicollet Conservation Club, 46045 471st Lane, Nicollet, MN 56074
CONTACTS:
About Pheasants Forever:
Pheasants Forever, including its quail conservation division, Quail Forever, is the nation's largest nonprofit organization dedicated to upland habitat conservation. Pheasants Forever and Quail Forever have more than 140,000 members and 700 local chapters across the United States and Canada. Chapters are empowered to determine how 100 percent of their locally raised conservation funds are spent; the only national conservation organization that operates through this truly grassroots structure. Since creation in 1982, Pheasants Forever has spent $577 million on 489,000 habitat projects benefiting over 12 million acres nationwide.
For more information, visit: www.PheasantsForever.org.