Pheasants Forever partnerships aimed at continuing Iowa's pheasant rebound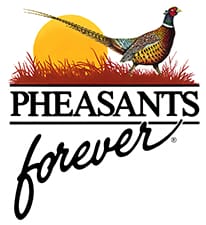 Des Moines, IA -(AmmoLand.com)- The Iowa Department of Natural Resources (DNR) has released its August Roadside Survey for ring-necked pheasants and the results are encouraging – a 37 percent increase from last year, and a 260 percent increase overall since a modern low in 2013.
The multi-year recovery has been fueled by mild weather and improved upland habitat conditions. Continued recovery beyond 2015 is largely dependent on available habitat, and it will be very hard for populations to recover further if significant CRP habitat losses continue.
Based on this year's statewide index of 24 birds/route, Iowa pheasant hunters should harvest approximately 300,000-500,000 roosters this fall. Todd Bogenschutz, upland wildlife research biologist with the Iowa DNR, says Iowa currently boasts about 2.77 million acres of potential pheasant habitat.
"This level of habitat should support an 800,000 rooster harvest, with approximately 80 percent of this harvest coming from CRP lands. Iowa finally has sufficient hen numbers in most regions to make a recovery from the catastrophic years of 2007 through 2011, but needs one more good winter and spring to fully recover numbers to what habitat levels can support."
Pheasants Forever's north region director, Tom Fuller, an Oxford, Iowa resident, says the last decade illustrates the importance of Pheasants Forever's focus on habitat quality and quantity.
"We can never control the weather. But if the upland habitat is there, pheasants can showcase their prolific productivity when the mild conditions that suit them arrive."
Fuller says Pheasants Forever is working to improve Iowa's wildlife habitat at many levels, but that it starts locally with Iowa's 99 Pheasants Forever chapters, three Quail Forever chapters, and more than 19,000 members.
"Chapters have embraced our 'Enhance-a-Wildlife-Area' program and are working in partnership with the DNR and county conservation boards managing selected Wildlife Management Areas for pheasants and other wildlife," Fuller says, "By focusing on these public land hubs, we can then work with adjacent landowners, build outward and create connected areas of habitat."
Pheasants Forever's chapter-led projects have improved more than 2,200 acres of public land since this effort began in 2013. Pheasants Forever has also helped permanently protect 85,900 acres through strategic land acquisitions; acres now open to public hunters as state wildlife areas managed by the DNR or county conservation board system.
Pheasants Forever and its Farm Bill biologist partnership with the Iowa Department of Agriculture and Land Stewardship, Natural Resources Conservation Service, and local entities has helped provide a valuable service to Iowa landowners interested in voluntary conservation programs such as CRP, which includes the popular Iowa Pheasant Recovery SAFE practice.
In the past two years, Farm Bill biologists in Iowa have assisted landowners who've enrolled 24,639 acres, habitat that is supporting the rebounding pheasant population.
About Pheasants Forever:
Pheasants Forever, including its quail conservation division, Quail Forever, is the nation's largest nonprofit organization dedicated to upland habitat conservation. Pheasants Forever and Quail Forever have more than 140,000 members and 700 local chapters across the United States and Canada. Chapters are empowered to determine how 100 percent of their locally raised conservation funds are spent; the only national conservation organization that operates through this truly grassroots structure. Since creation in 1982, Pheasants Forever has spent $577 million on 489,000 habitat projects benefiting over 12 million acres nationwide.
For more information, visit: www.pheasantsforever.org.