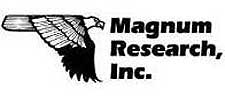 Greeley, PA -(AmmoLand.com)- Magnum Research is proud to announce that John Nagel has joined their pro staff as a Magnum Research Pro Shooter. Nagel, who hails from Lawrenceville, Georgia, will represent Magnum Research at shooting events across the U.S. beginning in the fall of 2015.
Nagel is a self-professed competitor at heart, having started in his youth as a national champion Kart racer. From karts, he grew into competitive shooting matches and soon was winning national titles. Nagel has earned his AAA card from IHMSA competitions, a master classification from NSSF at the 2013 world match, and is a member of the 1-Second Club, hitting 3 targets with 5 shots in just 1 second. In addition, Nagel has competed in USPSA GSSF and various other competitions, including cowboy action and extreme long range silhouette matches.
Nagel joins the Magnum Research team after serving for 2 years with the TACSOL (Tactical Solutions) team. His success also includes 10 NSSF regional wins in 3 separate divisions, 2 silver medals from the 2014 US Steel Nationals and silver medals from the past two NSSF World Championships. Additionally, Nagel has received 2 silver medals at the Steel Challenge Shooting Association World Championship. In total, he has earned 7 world records with rimfire rifle competitions.
"We are thrilled that John will be representing Magnum Research as he competes in the NSSF Rimfire Challenge World Championship in October," said Frank Harris, VP of Marketing and Sales for Kahr Firearms Group. "His outstanding accomplishments as a competitor, combined with his expertise with rimfire rifles will really demonstrate the accuracy of our products."

Nagel believes that, "With the incredible accuracy and unprecedented reliability of Magnum Research products, I will undoubtedly improve with each competition. I am very much looking forward to representing Magnum Research in competitions around the country."
For more information about Magnum Research products, visit the website at www.magnumresearch.com.
About Magnum Research Inc.:
Over the past 25 years MRI has been responsible for the design and development of the Desert Eagle pistol. The design was refined and the actual pistols were manufactured by Israel Military Industries until 1995, when MRI shifted the manufacturing contract to Saco Defense in Saco, Maine. In 1998, MRI moved manufacturing back to IMI, which later reorganized under the name Israel Weapon Industries. Both Saco and IMI/IWI were strictly contractors: all of the intellectual property, including patents, copyrights and trademarks are the property of Magnum Research. Since 2009 the Desert Eagle Pistol has been produced in the USA at MRI's Pillager, MN facility. Besides offering the basic black finish MRI has developed a line-up of the Desert Eagle pistols in a number of distinctive and appealing finishes including classic brushed chrome and the latest "Tiger Stripe" pattern in a titanium nitride coated finish.
For more information, visit: www.MagnumResearch.com.