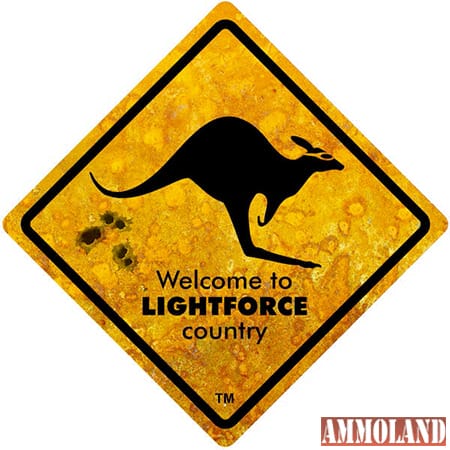 Adelaide, SA -(AmmoLand.com)- LIGHTFORCE; maker of the world's toughest high-performance illumination tools, announced today that Ed Schoppman has joined the company as Chief Marketing Officer.
Ed will bring his business skills to bear in leading LIGHTFORCE's global marketing/sales organization, driving strategic new product development, and opening new markets for LIGHTFORCE products all over the world as it expands its offerings and reach to benefit a growing international clientele.
"Ed's experience and accomplishments speak for themselves," said Monika Leniger-Sherratt, Group General Manager of both LIGHTFORCE and Nightforce Optics. "Not only has he generated phenomenal revenue for the companies that have employed him, but Ed has developed unique approaches to product marketing, sales and new product development that have consistently put brands center-stage in their respective categories. We have ambitious goals in mind for LIGHTFORCE in the years to come, and Ed's leadership will place the company and our customers in a position to realize and capitalize on those goals."

"I can tell you from experience that off-road enthusiasts and hunters are a demanding bunch," said Schoppman. "They expect rugged designs and ultra high performance that go hand in hand, which is where LIGHTFORCE excels. Our products are designed, built, and tested in the punishing Australian Outback, so they clearly outperform any other brand in their category. I'm looking forward to delivering that incredible performance to discriminating users everywhere. Our brand strategy will be built on the integrity and skills of Team LIGHTFORCE, both of which come through in our 'no compromise' philosophy regarding product quality. It's energizing, not to mention a great deal of fun, to work with such a strong group of committed professionals."
Schoppman, who has more than 20 years of experience leading marketing, sales and product innovation for some of the world's most successful outdoor brands, was most recently Vice President of Marketing, Sales and Customer Service at L-3 EOTech, a manufacturer of electro-optical products in use by military, law enforcement, and civilian shooters. During his tenure at L-3 EOTech, Schoppman delivered double digit CAGR in orders and sales while simultaneously winning prestigious marketing and broadcast media awards that helped build the EOTech brand into what it is today. Prior to that, he led business development at DRS Night Vision Systems, primarily in US Army and National Guard circles, surpassing sales plans each year. Previously, while at Remington Arms Company, Schoppman served with distinction in three key roles: Senior Design Engineer of firearms, Shotgun Product Manager, and leader of Remington's Military Products Division. Schoppman is a former US Army recon paratrooper and a Mechanical Engineering graduate of the University of Tennessee.
For more information, contact Ben Meddows at international phone number +618 8440 0888 or by email at [email protected]
About LIGHTFORCE:
LIGHTFORCE is based in Adelaide, South Australia. With more than 40 years experience, LIGHTFORCE is the global leader in portable professional lighting systems as well as driving lights, rifle-scope optics, custom-built rifles and lighting accessories. Their pioneering work in the use of modern composite and eco-friendly materials provides a clear competitive advantage that has earned LIGHTFORCE a number of prestigious Australian and international design awards.
For more information, visit: www.lightforce.com.