Squirrel hunts to be held at Floy McElroy WMA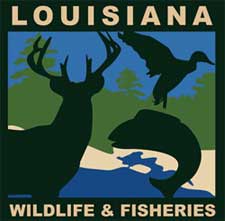 Louisiana -(Ammoland.com)- The Louisiana Department of Wildlife and Fisheries (LDWF) is accepting applications for a youth lottery hunt for squirrel to be held on Floy McElroy Wildlife Management Area (WMA) on Oct. 3 and 4.
LDWF is sponsoring the hunt to provide a quality outdoor experience for youth hunters.  Applicants must be between 10 and 17 years of age on the date of the hunt, and must be hunter safety certified.
Floy McElroy WMA is a 681-acre tract in Richland Parish, two miles north of Rayville that has been part of LDWF's WMA program since 1990.
Successful applicants will be selected by a randomized computer drawing.  Applications for the lottery must be submitted to LDWF before close of business on Friday, Sept. 4. A $5 administrative fee must be submitted with each application.
Applications and more information may be obtained by contacting your local LDWF field office or by visiting the LDWF Web site at http://www.wlf.louisiana.gov/hunting/lottery-hunts.
Applications may be delivered in person to Room 442 of the LDWF Headquarters Building located at 2000 Quail Dr. in Baton Rouge or by mail.  The mailing address is: Wildlife Division WMA Lottery Hunts, Department of Wildlife and Fisheries, P.O. Box 98000, Baton Rouge, LA 70898-9000.
For more information, contact Steve Smith at [email protected] or 225-765-2359 or 318-487-5885.