By Andy Lightbody; AmmoLand Auto Editor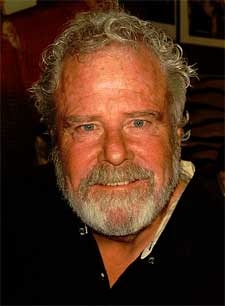 Grand Junction, Co. –-(Ammoland.com)-  Having just finished on/off-road test driving and evaluating the venerable, but "dated" 2015 models of the Nissan Titan and Frontier trucks, I have a lot of mixed-emotions with the fact that the 2016-2017 versions are going to be everything from "new and improved," to radically different.
Put into perspective from the view of the sportsman, both have filled a need for quality trucks for outdoor adventures for a lot of years. The full-size Titan has been around for over a decade, virtually unchanged.
The smaller, mid-size Frontier got some sheet-metal face lifting a few years back, but has also not changed very much since 2005. By comparison, many of the other maker auto companies and their offerings continue with new models, upgrades, new engines, transmissions, interiors and a host of both on and off road performance packages.
Here in lies the rift, in that both vehicles have continued to be proven work horses for lots of outdoor fun—camping, hauling, hunting and fishing!
Both of the new introductions are going to have some mighty big expectations to fulfill.
2016 Nissan Titan
First to hit the dealer showrooms will be the completely new full-size Nissan Titan. In its present configuration (2015) the Titan comes standard with a 5.6 liter V8 that kicks out 317 horsepower and 385lb-ft of power-pulling torque. When outfitted and equipped with the 4×4 package, its city/highway mileage comes in at a less than marginal 17 mpg highway, 12 mpg in the city.
Yes, fuel economy falls flat, but the big truck accelerates quickly, briskly and is extremely responsive either when slogging slowly on off road trails, or when towing your trailer, boat or just hammering it on the highways. One of the strong points in the Titan's favor is that the steering has always been extremely nimble for a full-size truck with a curb weight of over 5,100 pounds, and an overall length of almost 225 inches! When maneuvering in city/highway traffic, or when negotiating through mud, snow and rocks on the trail… when you touch the steering wheel on the Titan, the truck responds instantly and imparts a feeling of confidence with drivers of all levels of ability!
Compared to the Titan's many "updated rivals," the 2015 Titan has fallen behind its class competitors. The overall design and use of materials in the passenger cabin area do not reflect the use of "high-quality luxury materials," that most of the auto makers are using today. However, when put in the context that it is a rugged off-road and back-country traveling truck, it delivers on that promise, and has been something that many of us Titan fans simply accepted.
For 2016, the redesigned Titan XD is being transformed into a heavy-duty hauler/tow vehicle that is capable of over 2,000 pounds of cargo capacity, and a monstrous 12,000 pound tow rating! Previous versions were rated to 7,400 pounds of boat/trailer towing, so this is a huge 4,600 pound capacity jump. In order make the Titan bigger, bolder and bader, Nissan's new XD design is going to grow the truck's wheelbase chassis from 139.8 inches to an extra-long 151.5 inches. The truck's chassis is also going to incorporate an all-steel fully boxed, full-length ladder frame. According to the engineers/designers this is going to add a marked increase in the vehicle's stiffness, vertical and lateral bending, as well as torsion rigidity.
Nissan has also said that the new Titan will have an increased ride-height, and more ground clearance, but has yet to release any of their official figures.
Expect to see a King cab and standard model as well, but they are likely to be introduced sometime after the XD version is rolled out. Lack of bed lengths and body styles was another criticism of the older Titan.
In the powerplant department, the big news is the introduction of a "two-stage" turbocharged Cummins V8 diesel. According to the specs, Nissan says that the two-stage turbo revs fast and eliminates the traditional turbo lag and lack of quick response. It will also deliver 310 horsepower and 555 lb-ft of torque for pulling/towing all those large loads and toys. All this burly power is going to be paired with a new six-speed automatic transmission. Could we see improved fuel-economy increased by 20-30 percent?
Nissan claims that it will also have some "new and improved" gasoline engines to select from, but again they have not released details yet. Our guess is that the old reliable 5.6 liter V8 is going to be put out to pasture because of its lagging fuel economy. And while many like the diesel availability, there is always concern about the price variations in the cost of gas versus diesel fuel. We are all just going to have to hang-in-there and see what V8 and even V6 gas engines are forthcoming.
2016-2107? Nissan Frontier
Back in the "smaller/tiny truck" world, it is a good guess that the Nissan Frontier is going to be next in line to be unveiled. The question remains whether or not it's going to be a "late-bloomer" for 2016, or an early-arrival for 2017?
When Nissan announces availability, it is going to place current-model Frontier truck buyers in a great position to find bargains on existing inventory, for there is still an awful lot to like about these vehicles. In the eye-candy department, the Frontier has exterior sheet metal that remains contemporary. It's nothing real fancy, but it still looks good when parked next to its competitors.
Add to the style, the current mid-size Frontier comes in a host of different body styles and trim lines, with the PRO-4X being a favorite with all the features and options that blend well together for daily driving, as well as loading it up with all the gear for a great outdoor and off-road adventure. It's rough, tough and ready for the dirt!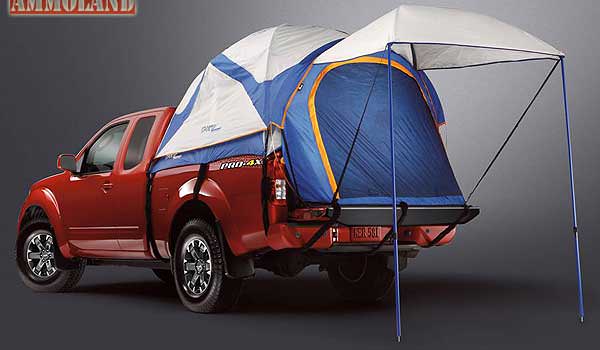 Whether you are working, or out having fun with the Frontier, it can be had with a host of features such as a sprayed in bed liner, Utili-Track cargo tie-down system, dual climate control, cargo bed extender, power seats, moon roof, and a cargo-carrying roof rack with cross bars! For towing and properly outfitted, the Frontier PRO-4X can drag up to 6,300 pounds of camping trailer, boat, ATV, or other fun stuff.
Standard powerplants have long been a 2.5 liter four-cylinder gas that plods along with a measly 152 horsepower, or the optional 4.0 liter V6 that pushes out a much more fun-loving and powerful 261 horsepower. Like its big-brother Titan, fuel economy is nothing to write home about, and even with the standard six-speed automatic trans, it comes in at 21 mpg on the highway, and 16 mpg in the city.
Rumors abound about how Nissan and its new relationship with Cummins will also be offering a 2.8 liter turbo diesel that makes 200 horses and 350 lb-ft of torque. Here again, we may be seeing increased fuel economy in the 20-25 percent or more range, if it all comes together. Expect that there will also be a couple of new/reworked gasoline engines with more power and improved fuel ratings.
Body changes are expected to be bold, and don't be surprised to see a family-resemblance with the new Titan family. Inside, the Frontier in its current configuration has a lot of rather bland, low-cost materials and plastic. You can expect that major, major reworking and overhauls are going to seriously "upgrade" most all of the current appointments with a lot more leather and plush materials.
Overall, expect that Nissan is going to be making a lot of news in the truck market in the coming 12 months in order to update, upgrade and improve everything from aesthetics and comfort to higher performance that the marketplace is now seeing from "all the other folks." In many automotive writings and testing's, we almost want to applaud when an auto company figures out that their truck/SUV offerings missed the mark for what the sportsman wanted and needed for outdoor recreation as well as the day-to-day grind.
With the Titan and Frontier being totally revamped, all we can say is…. We'll miss ya and hope the new kids on the blocks can do as well!
About:
Andy Lightbody is a TV/Video producer and host, as well as an outdoor writer/photographer. Lightbody is the former Managing Editor for Western Outdoors Magazine; Senior Editor at Petersen's Hunting Magazine and Editor of the Guns & Ammo Book Division.
He remains an avid shooter, hunter and angler, as well as a regular contributor to the Sportsman's Warehouse publication-Sportsman's News Magazine. Visit Rocky Mountain Television/Productions : www.rmtv.net