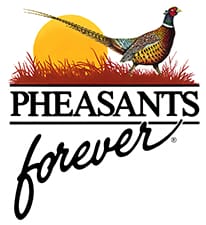 St. Paul, MN -(AmmoLand.com)- Pheasants Forever has released its 2015 Pheasant Hunting Forecast and based on late summer surveys, improved pheasant hunting opportunities will be found in all major pheasant hunting states.
Boosted by mild weather and improved nesting habitat conditions, pheasant range hunting prospects appear to be the best in at least three years. Future prospects are far murkier, however, as the potential for big upland habitat losses loom.
Pheasant populations are led by South Dakota where their already substantial bird count showed a 42 percent jump over 2014. Iowa (up 37 percent), Kansas (up 51 percent), Minnesota (up 33 percent), and Nebraska (up 55 percent) also reported significant increases based on summer roadside survey counts. Pheasant counts are expected to improve greatly in North Dakota as well, with official results expected by mid-September. View the entire state-by-state outlook.
"When you see such a strong weather-related response, it's confirmation of a pheasant population's resiliency given the right conditions," stated Dave Nomsen, Pheasants Forever's vice president of government affairs.

"By improving wildlife habitat in conjunction with favorable weather factors, we can double or triple populations in a short time frame because pheasants are so prolific and biologically receptive to responding when mild weather occurs."
Nomsen remains cautiously optimistic about upland wildlife populations despite major grassland habitat losses looming in the next three years – mostly in the form of Conservation Reserve Program (CRP) contract expirations. The upcoming CRP general sign-up will be a big part of piecing back the habitat puzzle.
"The general CRP sign-up which starts December 1 is an opportunity for landowners and producers to help restore lost acres of grass, create excellent wildlife habitat, and provide significant farm and ranch income."
The next CRP general signup offer period will begin on December 1, 2015, and extends through February 26, 2016.
Higher pheasant numbers typically pull more pheasant hunters into the field, and Nomsen hopes that's the case in 2015.
"Those who purchase licenses, pheasant stamps, firearms, and ammunition throughout the country fuel the conservation efforts of upland game birds. Just as important, it's a good year to add to our ranks and introduce the pheasant hunters and upland conservationists of tomorrow."
For more information:
For more information about Pheasants Forever or the 2015 Pheasant Hunting Forecast, contact Pheasants Forever's public relations specialist, Jared Wiklund, at (651) 209-4953 /email, or Pheasants Forever's director of public relations, Anthony Hauck, at (651) 209-4972/ email.
About Pheasants Forever:
Pheasants Forever, including its quail conservation division, Quail Forever, is the nation's largest nonprofit organization dedicated to upland habitat conservation. Pheasants Forever and Quail Forever have more than 140,000 members and 700 local chapters across the United States and Canada. Chapters are empowered to determine how 100 percent of their locally raised conservation funds are spent; the only national conservation organization that operates through this truly grassroots structure. Since creation in 1982, Pheasants Forever has spent $577 million on 489,000 habitat projects benefiting over 12 million acres nationwide.
For more information, visit: www.PheasantsForever.org.