Partnership renewed for second year, Pheasants Forever receives 1 cent for all trademarked Pepsi products sold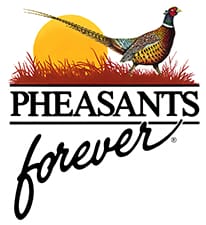 Mitchell, SD -(AmmoLand.com)- For the second consecutive year, Pheasants Forever and Pepsi-Cola of Mitchell are teaming for wildlife conservation by renewing Pepsi's Refresh & Conserve Program.
Through the program, Pepsi will donate 1 cent to Pheasants Forever for every trademarked Pepsi product sold between October 1, 2015 and December 31, 2015 in the Mitchell, Pierre, Huron and Chamberlain, S.D. areas.
"As an avid outdoorsman, I'm excited to continue the Pheasants Forever partnership with the Refresh & Conserve program for a second year," said Michael Shinstine, sales manager for Pepsi-Cola of Mitchell. "Pheasant hunting plays an important role in the South Dakota economy – I look forward to working with our local communities and giving back to a cause that I am so passionate about."
Pheasants are an important part of the South Dakota economy and Pheasants Forever is focused on working with state conservation policy and business leaders to enhance upland habitat for long-term sustainability of pheasant hunting traditions. All proceeds from Pepsi's Refresh & Conserve Program will help improve South Dakota's pheasant habitat. With a phenomenal pheasant season in store for 2015, upland hunters are encouraged to purchase Pepsi products and contribute to the future of "The Pheasant Capital."
"Environmental sustainability is one of six strategic imperatives for Pepsi-Cola which helps local communities build and secure strong futures. In South Dakota, communities are built, in part, on pheasant hunting and sustained with quality wildlife habitat," said Brad Heidel, director of corporate sales for Pheasants Forever. "The folks at Pepsi-Cola of Mitchell understand this important connection and have become a phenomenal partner with Pheasants Forever and by extension, the residents of South Dakota and pheasant hunters throughout the nation."
About Pheasants Forever:
Pheasants Forever, including its quail conservation division, Quail Forever, is the nation's largest nonprofit organization dedicated to upland habitat conservation. Pheasants Forever and Quail Forever have more than 140,000 members and 700 local chapters across the United States and Canada. Chapters are empowered to determine how 100 percent of their locally raised conservation funds are spent; the only national conservation organization that operates through this truly grassroots structure. Since creation in 1982, Pheasants Forever has spent $577 million on 489,000 habitat projects benefiting over 12 million acres nationwide.
For more information, visit: www.PheasantsForever.org.