Introductory booklet connects kids to conservation, supports the organization's youth efforts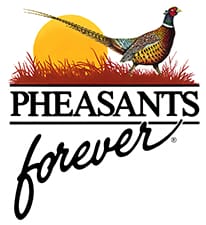 St. Paul, MN -(AmmoLand.com)- Pheasants Forever and Quail Forever has supported the production of the Ultimate Youth Shooting Sports Guide – a comprehensive, introductory handbook for the world of shooting sports.
Now available as an educational resource for up-and-coming shooters, the booklet covers all aspects of shooting sports and donates a portion of each sale to the Habitat Organization's No Child Left Indoors program. Shooting sports – competitive sports that use firearms or airguns – are one of the fastest growing hobbies in the United States with over 19 million Americans who participate in target shooting, and an additional 20 to 40 million citizens who contribute as recreational shooters.
Covering all facets of shooting sports from A-Z, the Ultimate Guide also provides a strong connection to hunting and conservation, helping to produce the next generation of conservationists through its ties to shooting, one of America's oldest pastimes.
"Pheasants Forever and Quail Forever is proud of our chapter efforts to get kids outdoors and involved in shooting sports. We recognize shooting sports as being one of the most rapidly growing activities in schools throughout the country," stated John Linquist, national outdoor skills coordinator for Pheasants Forever and Quail Forever. "To that end, we have partnered with Safari Club International and the Outdoor Kids Club/Miami Valley Outdoor Media, LTD to create the Ultimate Youth Shooting Sports Guide. This book is a perfect resource for not only conservation groups and chapters, but also schools and educators."
Considerations for production of the Ultimate Youth Shooting Sports Guide included teaching kids the safe handling of firearms, interacting with national conservation organizations, and learning about the lifelong benefits which shooting sports can provide.
"Creating responsible firearm users and linking youth to the world of conservation are the main drivers for this book. Whether kids are interested in joining a shooting team, experiencing upland hunting, or joining Team USA in the Olympics, the Ultimate Guide is the nation's best resource for an introduction to shooting sports," added Linquist.
For more information or questions regarding the Ultimate Youth Shooting Sports Guide, contact John Linquist at (712) 754-3221 or email. For ordering information, visit the OutdoorIQ website.
About Pheasants Forever:
Pheasants Forever, including its quail conservation division, Quail Forever, is the nation's largest nonprofit organization dedicated to upland habitat conservation. Pheasants Forever and Quail Forever have more than 140,000 members and 700 local chapters across the United States and Canada. Chapters are empowered to determine how 100 percent of their locally raised conservation funds are spent; the only national conservation organization that operates through this truly grassroots structure. Since creation in 1982, Pheasants Forever has spent $577 million on 489,000 habitat projects benefiting over 12 million acres nationwide.
For more information, visit: www.PheasantsForever.org.