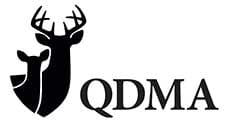 Athens, GA -(AmmoLand.com)- The Quality Deer Management Association (QDMA) is partnering with Georgia DNR's Wildlife Resources Division (WRD) to provide a customized three-day Deer Steward course for WRD wildlife biologists.
QDMA's instructors will lead the course at Charlie Elliott Wildlife Center in Georgia, September 29 through October 1.
"Continuing education is important to ensure that we maintain a knowledgeable and professional biological staff," said John W. Bowers, Chief of Game Management for the Georgia WRD. "We are excited to partner with the QDMA in this regard so that our staff continues to deliver science-based technical guidance to Georgia's citizens on management of white-tailed deer."
Deer Steward is QDMA's popular, advanced training course that is available to hunters as an online or in-person experience and teaches key principles of deer and habitat biology, ecology, management and hunting. Staff members from over a dozen state wildlife agencies have attended the public Deer Steward courses in the past.
However, by special request, QDMA has also provided customized Deer Steward courses for professional wildlife biologists with the Missouri Department of Conservation and the Kentucky Department of Fish & Wildlife, as well as to land specialists with Whitetail Properties. The course being provided to Georgia WRD will include a blend of information from Levels I and II of the official Deer Steward curriculum.
"Few college courses provide practical knowledge in the four cornerstones of Quality Deer Management," said Matt Ross, QDMA's Certification Programs Manager. "This is where some state wildlife agencies are finding our Deer Steward course to be beneficial for their staff biologists, because it provides in-depth training on deer habitat, food plots and herd management."
About QDMA:
Founded in 1988, QDMA is a national nonprofit wildlife conservation organization dedicated to ensuring the future of white-tailed deer, wildlife habitat and our hunting heritage. To learn more about QDMA and why it is the future of deer hunting, call 800-209-3337 or visit www.QDMA.com.
QDMA can also be found on: Facebook, Twitter, Pinterest and Instagram.