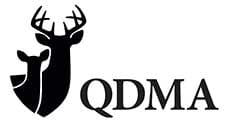 Athens, GA -(AmmoLand.com)- The Quality Deer Management Association (QDMA) is seeking qualified candidates for the position of Wildlife Management Cooperative Specialist in Missouri.
This is a full-time, home-based position (must reside in Missouri).
The Wildlife Management Cooperative Specialist will:
Work with hunters and private landowners to establish and support Wildlife Management Cooperatives throughout the state of Missouri.
Conduct habitat management training for hunters and private landowners and help coordinate private land assistance programs with Missouri Department of Conservation (DOC) staff.
Participate in projects to promote wildlife conservation, conservation education and Missouri's hunting heritage.
Increase awareness of QDMA by recruiting new members and sponsors.
Promote both QDMA's national programs and conservation partner programs.
Develop a landowner cooperative newsletter for distribution at least twice per year.
Maintain close working relationship with MDC Private Land Conservationists. Provide monthly updates on current activities and attend regional staff meetings whenever possible.
Key Qualifications:
Bachelor's degree in wildlife or related natural resource field
Experience and working knowledge of deer hunting and management
Ability to work effectively with people from diverse backgrounds
Ability to organize and coordinate educational events
Well-developed written and verbal communications skills
Sound computer skills and knowledge of Microsoft Office suite
Willingness to travel frequently and work outside normal business hours
Ability to work with minimal supervision
Salary / Benefits: Salary is commensurate with skills and experience. Benefits include competitive health insurance, vacation, retirement, paid holidays, and flexible working arrangements.
Application Deadline: September 30, 2015
Application Process: Interested persons should forward a resume, cover letter, and three references to: Jill Faulkner, Human Resources Coordinator, or by mail to 170 Whitetail Way, Bogart, GA 30622.
The QDMA is an equal opportunity employer and does not discriminate based on age, gender, race, or religion.
About QDMA:
Founded in 1988, QDMA is a national nonprofit wildlife conservation organization dedicated to ensuring the future of white-tailed deer, wildlife habitat and our hunting heritage. To learn more about QDMA and why it is the future of deer hunting, call 800-209-3337 or visit www.QDMA.com.
QDMA can also be found on: Facebook, Twitter, Pinterest and Instagram.