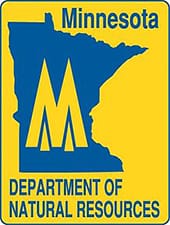 St. Paul, MN -(AmmoLand.com)- Roseville artist Edward DuRose won the 2016 Minnesota Migratory Waterfowl Stamp contest with a painting of an American wigeon.
The painting was selected by judges from among 15 submissions for the annual contest that started in 1977, the Department of Natural Resources said. DuRose's painting will be featured on the 2016 duck stamp. His artwork was previously featured on the duck stamp after he won the contest in 1994 with his image of a ring-necked duck.
The waterfowl stamp validation costs $7.50 and is required for waterfowl hunters ages 18 to 64. For an extra 75 cents, purchasers can receive the validation as well as the pictorial stamp in the mail. A pictorial collectable stamp without the validation is available for $8.25 but is not valid for hunting. Revenue from stamp sales is dedicated to waterfowl management and habitat work.
Four entries advanced as finalists and were selected Sept. 3 at DNR headquarters in St. Paul. Other finalists were Nicholas Markell, second place; Kurt Kegler and Tyler Maddaus, tied for third place; and Timothy Turenne, fifth place.
The DNR offers no prizes for the stamp contest winner, but the winning artist retains the right to reproduce the work. Each year the entries are limited to a predetermined species that breeds or migrates through Minnesota.
The eligible species for the 2017 stamp design will be the redhead.
About Minnesota Department of Natural Resources:
The mission of the Minnesota Department of Natural Resources (MNDNR) is to work with citizens to conserve and manage the state's natural resources, to provide outdoor recreation opportunities, and to provide for commercial uses of natural resources in a way that creates a sustainable quality of life.
For more information, visit: www.dnr.state.mn.us.