LWCF to sunset at midnight barring last-minute action by Congress; BHA members travel to Washington, D.C., to stress LWCF's role in conserving, enhancing access to public lands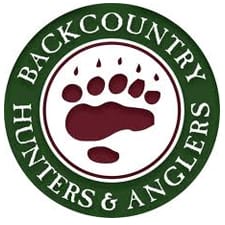 Washington, DC -(AmmoLand.com)- With expiration of the federal Land and Water Conservation Fund only hours away, American sportsmen are converging on Capitol Hill to urge members of Congress to prioritize reauthorization of the 50-year-old conservation program.
Backcountry Hunters & Anglers members from across the country traveled to Washington, D.C., to meet with administration officials and elected leaders to send a strong and uncompromising message of support for a program responsible for conserving some of America's most valuable fish and wildlife habitat and most important public access opportunities.
"Over half a century, the Land and Water Conservation Fund has supported projects that conserve intact wildlife habitat, sustain healthy fisheries and uphold public access to hunting and fishing," said BHA President and CEO Land Tawney. "Congress' inability to reauthorize this immensely popular program is disappointing to say the least."

"Today," continued Tawney, "American sportsmen have traveled to Washington, D.C., from across the country to deliver a clear and unequivocal message to our elected officials: Don't let the sun set on the LWCF."

"The Land and Water Conservation Fund secures access for American citizens to our public lands and is responsible for protecting millions of acres for us to enjoy in every state in the Union," said USDA Under Secretary Robert Bonnie, who met with the sportsmen this morning. "For 50 years, the law has been one of the most successful programs for recreation and conservation in our history. Congress can continue this record of success by swiftly reauthorizing the LWCF to ensure that local communities, states and land owners are not left without a critical source of funding for conservation projects – and so that recreationists of all stripes, including hunters and anglers, can continue to actively participate in our nation's great outdoor traditions."
Senate leaders also voiced support of the LWCF and spoke positively of its impact on public lands and citizens' ability to access them.
"LWCF is one of the most important conservation tools we have," said Sen. Jon Tester of Montana. "If Congress fails to reauthorize it, the majority is clearly saying that public access to public lands isn't important to them. Moving forward, I will continue working to get LWCF permanently reauthorized and fully funded."

Sen. Cory Gardner of Colorado stated, "The LWCF is one of the most critical tools we have for protecting our nation's natural treasures. Its permanent reauthorization is supported by sportsmen, hunters and many other Coloradans who appreciate the outdoors. It's a responsible fiscal partnership and provides countless benefits. I've supported making the LWCF's authorization permanent throughout my time in the Senate, and I will continue to work towards making that goal a reality."
Established in 1964 through a bipartisan act of Congress, the LWCF uses royalties paid by energy companies drilling for oil and gas on the Outer Continental Shelf to sustain important natural resources and expand public access. Bipartisan legislation introduced in both the Senate and the House of Representatives would permanently reauthorize the LWCF, but the measure has failed to advance to the president's desk. Expiration of the LWCF will result in funding uncertainties for recipients of LWCF funds, even if the program is eventually reauthorized.
Randy Newberg, an avid sportsman and host of the TV show "Fresh Tracks with Randy Newberg," emphasized the importance of the LWCF and echoed calls for its reauthorization.
"Public lands help form the identity of who we are as sportsmen and citizens," said Newberg, who lives in Bozeman, Montana. "No program has provided more public lands access than the Land and Water Conservation Fund. Yet fringe elements in Congress are intent on forcing their small-minded, anti-public lands ideology on all of us. In the process, they have worked to derail reauthorization of the greatest public access program in America."

"Enough!" concluded Newberg. "It's time to call these ideologues for what they are: anti-access, anti-business, anti-hunting, anti-recreation. And it's time to hold accountable those operating on the fringe – home of big egos and small ideas."
Learn more about why the Land and Water Conservation Fund is important to sportsmen and outdoor recreation. 
Backcountry Hunters & Anglers is the sportsmen's voice for our wild public lands, waters and wildlife.
Visit our website.
Connect with us on Facebook
Follow us on Twitter.
About Backcountry Hunters & Anglers:
Backcountry Hunters & Anglers is The Sportsman's Voice for Our Wild Public Lands, Waters and Wildlife.
For more information, please visit www.BackcountryHunters.org.