Working with U.S. Army Corps of Engineers to Resolve Easement, Finalize Plan for Construction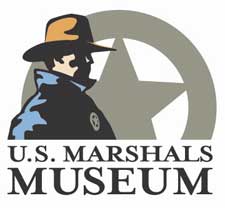 Fort Smith, AR -(AmmoLand.com)- The U.S. Marshals Museum today announced the Robbie Westphal family has completed the transfer of 16.3 acres of riverfront property to the museum.
The property is nearly ten acres more than the original riverfront tract that was donated several years ago to better accommodate parking and additional amenities at the museum.
"We are thrilled the Westphal gift to the museum is now complete," said Jim Dunn, president and CEO of the U.S. Marshals Museum. "We couldn't have picked a more fitting spot for the future U.S. Marshals Museum—right across from where deputy marshals crossed the Arkansas River into old Indian Territory to enforce the law and protect our nation."

"Our family has deep ties to western Arkansas and the U.S. Marshals Service," said Bennie Westphal. "We are committed to the continued progress in downtown Fort Smith and riverfront development. My mother, Betsy Westphal, and my sister, Robin Clegg, and I are very honored to be able to donate this property to the U.S. Marshals Museum."
The property is subject to a U.S. Army Corps of Engineers navigation easement for channel alignment. Because it was acquired under a federal Declaration of Taking, the easement was not originally recorded at the county courthouse when the Arkansas River navigation system was built. The U.S. Marshals Museum's engineers discovered the easement in early 2014. The museum is currently working with the Corps' regulatory and real estate division on a plan to allow construction on the site.
Once the Corps approves the plan, the museum's spire representing "America's Star"—emblematic of U.S. Marshals Service 225-year history—will soar over 90 feet over the easement. In addition, the Five Civilized Tribes will construct a monument honoring tribal law enforcement.
The Corps has advised it may take four to six months to secure final approval.
 About the U.S. Marshals Museum:
The future U.S. Marshals Museum will be a national museum located on the riverfront in Fort Smith, Ark. Museum plans include three permanent exhibit galleries, a temporary exhibit gallery, the Samuel M. Sicard Hall of Honor and a National Learning Center. The museum will tell the more than 225 year story of the U.S. Marshals Service, the oldest law enforcement agency in the United States, and honor the sacrifice of marshals killed in the line of duty.
For more information, visit www.USMarshalsMuseum.org.