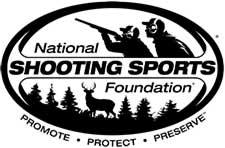 Newtown, CT -(AmmoLand.com)- AB 96 (Atkins)is on Gov. Jerry Brown's desk, waiting for his action. He has from now until Oct. 11 to act, but he can act at any time. NSSF has written a letter in opposition to this bill.
AB 96, if signed, would delete the exemption provided by current law allowing the possession with intent to sell, or sale of, ivory from any elephant and other specified ivory bearing species, including mastodon, walrus, and warthog, rhinoceros horn, or other body parts from these species that were legally obtained before June 1, 1977, or the possession with intent to sell or the sale of any such item on or after that date.
The bill would completely ban the sale of any item made with ivory or rhinoceros horn, except antiques that can be documented to be at least 100 years old and which have less than 5 percent by volume of ivory or rhinoceros horn, and musical instruments manufactured before 1975 that have less than 20 percent by volume of ivory or rhinoceros horn.
Talking Points:
There is NO due process in the bill; fines can be imposed without a judicial hearing
Individuals/dealers could no longer sell lawfully possessed ivory items (e.g., antique and collectible firearms)
Results in government taking of private property without just compensation – items affected would be devalued as they could no longer be bought or sold
Does nothing to end/curb future illegal take of these animals in the foreign countries from where they naturally occur
Takes our Fish and Game wardens out of the field and into retail shops in the cities
Federal government revised regulations governing the sale and possession of ivory are in the public comment period now
Please contact the Governor NOW and ask for his veto on AB 96. The sooner you reach out, the better:
TO CONTACT Gov. Brown:

Phone: 916-445-2841; FAX: 916-558-3160.
Emal: http://gov.ca.gov/m_contact.php.
Mail: Gov. Brown

c/o State Capitol, Suite 1173
Sacramento, CA 95814
If you write a letter, please send a copy to us ([email protected] or FAX: 916-443-7353).
Remember, the Governor can act at any time! WE WOULD APPRECIATE IT IF YOU WOULD TAKE ACTION NOW to encourage him to VETO AB 96.
When writing a letter, please send a copy to us ([email protected] or FAX: 916-443-7353).
About NSSF:
The National Shooting Sports Foundation is the trade association for the firearms industry. Its mission is to promote, protect and preserve hunting and the shooting sports. Formed in 1961, NSSF has a membership of more than 12,000 manufacturers, distributors, firearms retailers, shooting ranges, sportsmen's organizations and publishers.
For more information, visit nssf.org.