Landowner committee sets sights on restoring bobwhite quail in southern Ohio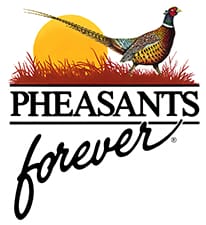 Peebles, OH -(AmmoLand.com)- Ohio sportsmen and women are striving to make a difference for bobwhite quail populations with the formation of the state's latest Quail Forever chapter.
Officially known as the Adams County Sportsmen Chapter of Quail Forever, the group is motivated to bring back the bobwhite through local wildlife habitat projects and conservation education for area youth.
"This chapter brings together a diverse group of landowners who are respected in the community," said Charlie Payne, regional field representative for Quail Forever in Ohio. "Located in the quail range of southern Ohio, the Adams County Sportsmen Chapter of Quail Forever will have an immediate impact for both wildlife habitat projects and youth education. We are excited to introduce Quail Forever's local model to a new area of Ohio."
Located a mere 30 miles from the recently established Fallsville Quail Heritage Area – Ohio's first-ever quail focus area encompassing 9,930 acres – the Adams County Sportsmen Chapter of Quail Forever looks to build on the momentum for restoring bobwhite quail habitat and with it, a generation of upland hunters. Bobwhite populations in the state peaked after WWII and have been on the decline since about 1970. Habitats that once benefited bobwhites have been lost to forest succession in eastern Ohio and to modern agricultural practices and urbanization in western Ohio; the new local chapter hopes to reverse this trend.
Adams County Sportsmen Chapter of Quail Forever
The Adams County Sportsmen Chapter of Quail Forever has elected Harry Blodgett of Peebles as president, Doris Swayne of Peebles as habitat and banquet chair, Terry Segrist of West Union as treasurer, and Matthew and Becky Minton of Peebles as youth/education chairs.
For more information about the chapter or to become involved, contact chapter president, Harry Blodgett, at (937) 798-0164 / email.
Quail Forever in Ohio
Ohio is home to two Quail Forever chapters, 29 Pheasants Forever chapters, and nearly 6,000 members of "The Habitat Organization." For more information about Quail Forever or Pheasants Forever in Ohio, contact Charlie Payne at (614) 632-8393 / email.
About Pheasants Forever:
Pheasants Forever, including its quail conservation division, Quail Forever, is the nation's largest nonprofit organization dedicated to upland habitat conservation. Pheasants Forever and Quail Forever have more than 140,000 members and 700 local chapters across the United States and Canada. Chapters are empowered to determine how 100 percent of their locally raised conservation funds are spent; the only national conservation organization that operates through this truly grassroots structure. Since creation in 1982, Pheasants Forever has spent $577 million on 489,000 habitat projects benefiting over 12 million acres nationwide.
For more information, visit: www.PheasantsForever.org.