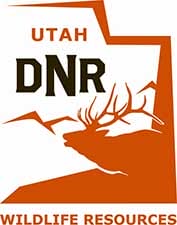 Utah -(Ammoland.com)- You might not realize it, but your eyes and ears are the key to fighting poaching in Utah.
In the war against poaching in Utah, you're the front line.
Division of Wildlife Resources Captain Mitch Lane says DWR conservation officers catch plenty of wildlife violators on their own. But the officers are spread thin. That's where you come in.
"We need your help," Lane says. "We need you to keep your eyes and ears open while you're enjoying time in the outdoors. If you see something that doesn't seem right, please let us know."

"Even if what you saw doesn't look like a big deal to you," says DWR Captain Rick Olson, "let us know about it. Some of our most significant cases started when someone called us with a small tip that led us to more information."
If you see something suspicious or out of the ordinary, Olson says you shouldn't confront people who might be committing a violation. Instead, contact the DWR immediately. You can report this activity the following ways…
Read the story