SUPERB 300-YEAR-OLD GUN COLLECTION FROM HOOTON PAGNELL HALL IN YORKSHIRE FOR SALE AT BONHAMS
FAMILY'S ARMOURY INCLUDE DUELLING PISTOLS, BLUNDERBUSSES, SILVER MOUNTED FLINTLOCK PISTOLS, SWORDS, HELMETS AND A MAN TRAP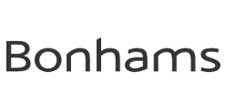 United Kingdom – -(Ammoland.com)- When Mark Warde-Norbury inherited Hooton Pagnell Hall eight years ago he decided he needed more space and so Bonhams are holding a house sale of a selection of the contents on December 1st 2015 in Knightsbridge, London.
Of all the objects in the house some of the most interesting come from this fascinating weapons collection, many of them owned by family members across three centuries dating from 1668. Sited south of Leeds the spectacular house dates back to the 13th century stands in extensive gardens.
David Williams, Head of Antique Arms and Armour at Bonhams says: "The fact that some of these weapons have been out of circulation for 300 years and come fresh to the market adds greatly to their interest."

Mark Warde-Norbury comments: "It was an eye-opening experiencing going carefully through the house and finding things that I did not know existed. We found weapons in drawers and cupboards and behind furniture, stashed away as though for an attack that never came."
The reason for that may be in part the fact that it was known that the house contained mantraps.
The sale features a 19th century iron mantrap with eighteen-inch jaws and a tilting footplate, (65 1/2in wide x 16 1/2in deep x 10in high). This fearsome object is estimated to sell for £400 – 600. Estates used mantraps to deter and catch poachers in the 18th and 19th centuries. They became illegal in 1826 although a law was passed in 1830 allowing for them to be used by licence before finally banned for good in 1861.
The most valuable item amongst the weapons in the sale at an estimate of £6,000 to £8,000, is a cased pair of 22-bore flintlock duelling pistols by H.W. Mortimer & Co of London, gun makers to his Majesty, circa 1800. Harvey Walklate Mortimer was apprenticed to his father in 1791.
A pair of 18-bore silver-mounted flintlock holster pistols by John Harman of London circa 1730, is estimated at £2,000 – 3,000. John Harman was apprenticed to Henry Anthonison, and turned over to John Shaw in 1707. He was free of the London Gunmakers' Company in 1714, and appointed Gunmaker to Frederick, Prince of Wales in 1729. The last reference to him is in 1760
A series of three dress swords. A French small-sword with a chiselled and gilt hilt, a mourning small-sword and a dress small-sword – the first two from the 18th century and the last from the 19th century. Estimate for all three £800 – 1,000.
Five military helmets from the late 19th century. An 1878 pattern grey cloth helmet of the Eton rifle volunteer corps, the interior with adjustable leather sweat-band and paper label inscribed 'Warde Aldam Esq; a WWII period MKII British officer's service helmet retaining its camouflage netting, the interior with silk label of Hubert Johnson, 38 New Bond St., London; two WWII period Home Guard and Volunteer Fire Service helmets, one painted with a crest and motto; and a German Model 1916 military helmet, the interior stamped 'ET66 (for Eisen-und Hüttenwerke); together with a French cuirassier's breast-plate. Estimate £400 – 600.
An Elizabeth II Coldstream Guards officer's sword by Wilkinson Sword Ltd made in 1956, bearing the crest and motto of the Norbury family 'East West Hame's Best'. Estimate £300 – £500.
Bonhams Director of House Sales, Harvey Cammell, says: "Hooton Pagnell Hall is the quintessential English country house and this sale of selected contents will have huge appeal to collectors both in this country and internationally."
For more information please contact Julian Roup on [email protected] or call 01892 669200. www.bonhams.com