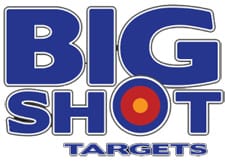 Downingtown, PA -(AmmoLand.com)- BIGshot Archery, LLC, creator of the most innovative archery targets in the industry, is proud to announce the acquisition of production, product technology and marketing rights to Master Archery Targets, a Pennsylvania-based target company.
BIGshot Archery president, Al Perelli, expressed excitement about the recent acquisition, "Master Archery Targets provided a solid target at an economical price which fits BIGShot Targets' culture of providing great value at an affordable price. The company also had certain production technologies we were interested in."
While BIGshot Archery continues to experience exponential growth in a highly competitive area of the outdoor industry, the future of Master Archery Targets products has yet to be fully developed.
"The acquisition will undoubtedly enhance BIGshot Targets' current lineup of premium quality archery targets," added Perelli. "It's another move in a very positive direction for BIGshot."
About BIGshot Archery:
BIGshot Archery, producer of archery and bowhunting's most innovative personal and industrial-strength target systems, was founded in 2003 with a simple vision – to provide quality targets that solve real problems for archers, bowhunters, archery clubs and ranges. From recreational, hunting and professional shooter targets, to game-changing, patent pending, interactive video target systems, BIGshot Archery has revolutionized the way you compete, the way you practice and the way you prepare for your next bowhunting adventure.
For more information about BIGshot Archery, please visit www.bigshottargets.com.