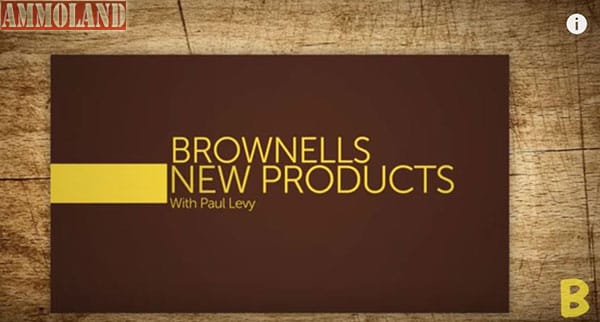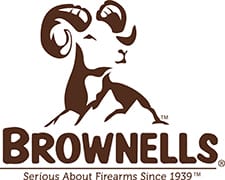 Grinnell, IA -(AmmoLand.com)- Learn about the hottest new Brownells products from the best brands at the New Product Center.
Hosted by Merchandise Manager Paul Levy, the videos review what's new, and remain at the New Product Center page for several weeks. Then the videos are archived on the Brownells YouTube channel, and are accessible at any time.
Products featured in this week's video include:
Taran Tactical Firepower Base Pad For Glock 43. Aluminum basepad slips onto Glock 43 magazines to give extra capacity, and serves as a tough buffer to protect magazine when dropped free during fast reloads. Available in +1 and +2 sizes in a selection of colors.
+1 Basepad For Glock 43, Flat Black, #100-017-986. $29.00 retail.
+1 Basepad For Glock 43, Black, #100-017-987. $29.99 retail.
+1 Basepad For Glock 43, Titanium Gray, #100-017-988. $29.99 retail.
+2 Basepad For Glock 43, Flat Black, #100-017-989. $34.99 retail.
+2 Basepad For Glock 43, Black, #100-017-990. $31.99 retail.
+2 Basepad For Glock 43, Titanium Gray, #100-017-991. $34.99 retail.
2. KDG MREX-AR 12″ M-LOK Rail (#100-018-170). Patterned after KDG's popular SCAR MREX handguard, the MREX-AR has a smooth ovoid profile for easy, comfortable C-grip while firing. Flattened bottom is great for shooting off of barricades or other support. Simple to install, the handguard free floats the barrel and provides plenty of M-LOK mounting slots for accessories. $259.99 retail.
3. Hiperfire Hipertrain Fire Control Group Demonstrator (#100-018-097). Special aluminum jig allows for installation of any AR-15 trigger group for demonstration purposes, dry-fire training or function testing. Rubber bumper catches hammer fall to absorb shock and prevent damage. Has slot for safety selector switch marked "F" and "S." $30.00 retail.
4. Borka Enterprises Bench Torque Tool Kit (#100-018-079). Self-contained kit has high-quality tools for torque adjustments from 10 inch-lbs. to 85 inch-lbs. in 1 inch-lbs. increments. Ideal for achieving perfect torque on action and stock screws, scope rings and bases, the kit comes with a hard plastic case, adjustable torque driver, hex and square drive adapters, various screwdriver bits, and hex sockets. Includes user guide. $139.99 retail.
About Brownells:
Serious About Firearms Since 1939, Brownells is the world's leading source for gun parts and accessories, ammunition, gunsmithing tools, survival gear and archery. With a large selection of both common and hard-to-find items, and an extensive collection of videos, articles, and gun schematics, Brownells is the expert for everything shooting-related. Committed to maintaining our great traditions, Brownells has more, does more and knows more – and guarantees it all, Forever. Stay up-to-date with Brownells on YouTube, Facebook, Twitter and Instagram.
For more information or to place an order, call 800-741-0015 or visit www.Brownells.com.