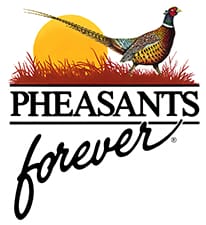 Sidney, NE -(AmmoLand.com)- The High Plains Chapter of Pheasants Forever is the recipient of a $3,800 grant from the Cabela's Outdoor Fund to support its wildlife conservation and outdoor youth education initiatives.
The High Plains Chapter of Pheasants Forever applied for the grant through the Cabela's Outdoor Fund, a tax-exempt organization dedicated to the promotion of conservation and of hunting, fishing, camping, boating, and other outdoor sporting and recreational activities. When customers round up for conservation at Cabela's retail stores, they give back to Cabela's Outdoor Fund which supports conservation, youth education and advocacy causes.
"Our High Plains Chapter of Pheasants Forever appreciates Cabela's' continued contribution and dedication to the outdoors," said Brad Lines, president of the Pheasants Forever affiliate, "With generous support from Cabela's, we're able to ensure that western Nebraska's outdoor heritage remains strong for generations to come."
A check was presented to the chapter at a recent Pheasants Forever district meeting hosted at the Sidney Cabela's retail store.
"We would not be able to accomplish the things we do without the great support of our community," says Chuck Anderson, banquet chairperson for the High Plains Chapter of Pheasants Forever, "Cabela's' commitment will allow us to continue to reach out to families and introduce them to America's hunting and shooting traditions. We cannot thank the Cabela's Outdoor Fund enough for the generosity."
The chapter's 26th annual banquet is slated for Friday, March 4th, 2016 at the Cheyenne County Fairgrounds in Sidney. For more information, contact Brad Lines at (308) 250-1404.
About the High Plains Chapter of Pheasants Forever:
The High Plains Chapter of Pheasants Forever started in 1990 to help restore wildlife populations around the Cheyenne County area. The chapter consists volunteers who donate their time, talent and energy to improve wildlife habitat through: habitat improvement projects (food plots, wetland restorations, winter cover plantings, nesting cover restorations), supporting and promoting federal conservation programs (like CRP) and supporting Nebraska conservation initiatives (Corners For Wildlife, Habitat Share Partnership, Conservation Reserve Enhancement Program, Open Fields and Waters). These programs benefit not only upland birds but landowners, businesses and hunters. Since the chapter's first habitat project in 1990, they have completed 2,609 projects on 43,282 acres. The chapter also purchased two no-till drills, in partnership with the South Platte Natural Resource District, that are available for the public to rent for establishing habitat projects at minimal cost. Additionally, the local chapter annually hosts a Learn to Hunt event, as well as a community-based pollinator habitat project the past two years. Since 2012, the High Plains Chapter of Pheasants Forever has impacted 83 youth and 99 adult participants at their various events. More: High Plains Chapter of Pheasants Forever on Facebook.
About Pheasants Forever:
Pheasants Forever, including its quail conservation division, Quail Forever, is the nation's largest nonprofit organization dedicated to upland habitat conservation. Pheasants Forever and Quail Forever have more than 140,000 members and 700 local chapters across the United States and Canada. Chapters are empowered to determine how 100 percent of their locally raised conservation funds are spent, the only national conservation organization that operates through this truly grassroots structure.  Since creation in 1982, Pheasants Forever has spent $577 million on 489,000 habitat projects benefiting 12 million acres nationwide.
For more information, visit: www.PheasantsForever.org.