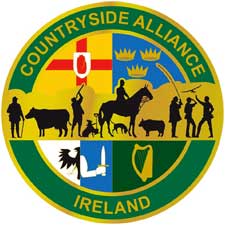 Ireland – -(Ammoland.com)- This week Country Life magazine reported on the winners of Countryside Alliance's joint competition, "Britain's Best Sporting Pub".
A well deserved slap on the back and some positive publicity for the pubs in question, with winners displaying a commitment to their local communities alongside their common sporting bond.
I hope you will buy your copy of Country Life to find out more, if you have yet to do so, and thank Pol Roger for supporting the competition.
I am fortunate to have been to several of the winning pubs, although I promise that had nothing to do with the judging process. I have enjoyed time at the Buccleuch Arms in the Scottish Borders, the Lord Crewe Arms at Blanchland in County Durham, the Cresselly Arms in West Wales and the Exmoor White Horse. I have yet to visit the overall winner, the Talbot at Knightwick (pictured above), the Saracen's Head in North Norfolk and the Greyhound in Stockbridge, although I know them all by reputation.
The reason we wanted to run this competition, and Country Life readily agreed, was of course to honour our rural pubs and their sporting heritage, but there was more to it than that.
As hunts get underway across the country and the shooting season hits its stride, it is the best time of year to remember what we stand for and why.
For every keyboard warrior sitting in a bedroom typing bile about country people, and for every masked animal rights extremist out abusing hunts and members of the public for supporting them, it pays to remember that there are still plenty of right minded people who understand the fellowship of the countryside and are active participants in its continuation.
Our race day at Aintree emphasised that fellowship last weekend, and I thank everyone who contributed to that success. Our Ffos Las and Cheltenham race days on 8th and 13th November respectively promise to be likewise. Support your local hunt, shoot, pub and everyone connected to the life we stand for. Social media is a great echo chamber where the dispossessed can all agree with each other that they are right and we are wrong. Temper that with a good day in the real world with those who feel as you do.
You can guarantee that you will eat better and laugh more than those who seek to hurt us.
Tim Bonner
Chief Executive
Follow on Twitter @CA_TimB
About
Countryside Alliance Ireland has been active since the early 1960s, providing Irish sportsmen and women with high levels of information and advice and representation. Over the years as the political environment has changed we have evolved into a highly effective campaigning organisation. Countryside Alliance Ireland is governed by an elected "Board" made up from members throughout Ireland. The Board sets policy and oversees financial and operational matters. Countryside Alliance Ireland partner groups nominate members of the "Board" also, making it truly representative of country sports interests in Ireland. Visit: www.countrysideallianceireland.org