By Tom McHale

Bonus Top 5 Concealed Carry Gun video at the end!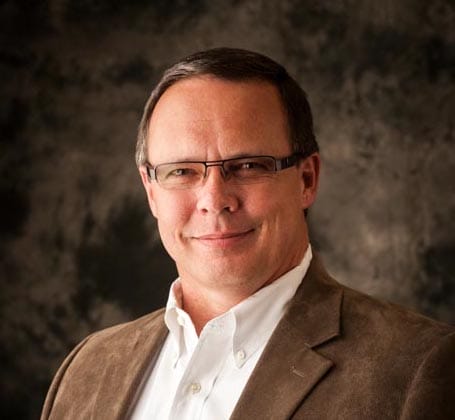 USA -(Ammoland.com)- There are a lot of things to consider when choosing your ideal concealed carry gun.
Type of action, weight, size, caliber, capacity, holster options and more.
Hopefully, it goes without saying that absolute reliability if the number one criteria on the list. If you can't count on it to work every single time, then it's as valuable as a parachute guaranteed to work 67% of the time or your money back!
Here are some of the things I consider along with a few illustrative examples of my ideal Kick-Ass Concealed Carry Gun combinations.
Concealed Carry Gun Capacity
Statistically, most defensive gun uses involve relatively few shots fired. Actually, the majority of defensive gun uses result in zero shots fired. With that said, it's pretty obvious that the environment is changing. Criminals are working in teams, and the threat of domestic terror attacks increases with each passing day. I can't tell you what is "enough" in terms of capacity.
I can tell you that no one wishes they had less ammunition after a defensive gun use.
As you know, it's all about tradeoffs. Every extra cartridge, whether in the gun or a separate carrier, brings bulk and weight. I have a Ruger LCP .380 ACP. It's tiny and weighs exactly 43% of nothing. It holds 6+1 rounds. It's super convenient to carry. I also have a Sig Sauer P229 chambered in .357 Sig. That is somewhat larger and weighs 29.6 ounces empty, which is about the same as a half-liter bottle of my homemade beer. On the other hand, it holds 12+1 rounds of big boom ammo. With which gun do I feel more comfortable? That's an easy one.
I'm constantly swapping carry guns because I test them for a living. What do I find? I almost always prefer carrying something with at least 10-round total capacity. But that's just me.
Concealed Carry Gun Calibers
As long as you stick to the main ones, 9mm, .40 S&W, .45 ACP and even .380 ACP, it really doesn't matter. Contrary to all the internet anecdotes you'll hear, when you add up all the actual shooting events and do the math, the figures for one shot stops and number of shots to incapacitate just aren't that different. Multiple studies show that one shot stops for all of these calibers hover around 40% plus or minus a couple of percentage points. Likewise, the average number of shots to incapacitate an attacker range right around two, give or take.
Choose the caliber you can shoot fast, accurately, and with confidence and disregard the Google Warriors.
Concealed Carry Gun Low-light Capability
Almost by definition, you need to think about low-light suitability with your carry gun. As most defensive gun uses happen in low-light or dark environments, you'll want Tritium night sights at a minimum. However, Tritium sights do nothing to help you verify your target, so you really ought to seriously consider adding light to your concealed carry setup.
A related topic is aiming in the dark. Ask any of the top notch shooters who showed up at the first Crimson Trace Midnight 3-Gun Invitational with night sights and a hand-held flashlight how long it took them to switch over to lasers.
Without exception that I know of, they all found out that lasers are faster in the dark, especially when you're seeking and engaging targets.
With the new crop of lights and lasers, it's feasible to outfit your concealed carry gun with at least a laser and often both a light and laser. The bulk and weight penalties are negligible. The only slightly hard part is finding a compatible holster simply because of the wide variety of guns, lights and lasers. Even that's easier now. Check out the new Crimson Trace Holster Resource Guide. If you choose to go with Lasergrips only or a Lasermax Guide Rod Laser, then your existing holster will almost certainly work as is.
Sample Concealed Carry Gun Packages
Let's take a look at a few different potential concealed carry gun packages. As there is no "one right answer" we'll take this opportunity to show a small variety of possible solutions, each with different advantages.
Thin Is In!
How about a Springfield Armory XD-S 9mm? The single-stack design keeps a narrow profile, especially when carried inside the waistband. Unlike many of the 9mm subcompact guns, this one still offers respectable capacity with seven rounds in the magazine and one in the chamber. The extended magazine brings the count to 9+1 – just one less than the noticeably thicker Glock 26 double-stack.
Two holsters stand out for this carry gun. I like the Galco Pocket Protector holster paired with the PMC pocket magazine carrier. The Pocket Protector has a reinforced mouth and a stable base to maintain perfect orientation. The rough side out leather and hook design keep the holster in your pocket when you draw. The magazine carrier goes in the opposite side pocket and keeps your magazine up high and oriented correctly for quick access.
For inside the waistband (IWB) carry, the Nate 82 Tactical original model is hard to beat. The generous back panel is not only comfortable but uses layered materials to provide a moisture barrier and stability against the body. If you want positive retention features, check out the Professional model.
Lights and lasers? How about adding a Crimson Trace LG-469G Laser? There are a number of holsters that accept the combination, and the integrated mount offers an instinctive activation button on the grip. It's a clean and elegant solution.
Plenty of us like to carry a classic 1911. Maybe we like the full Government size or one of the more compact Commander or Officer models. The single-stack design makes carrying a 1911 surprisingly easy. Of course, the weight is always something to consider. I like it because it's a gun I can shoot with confidence, regardless of caliber. The ergonomics and single-action trigger make this a gun that's easy to shoot accurately.
For carry, consider adding the integrated Crimson Trace Lightguard. The clever mount even works on classic dustcovers without a rail and the activation button stays out of the way of Lasergrips if you choose to add those also. Equipped with both light and laser, virtually no bulk is added, yet both activate with a natural grip.
For the holster, I almost always use the Galco KingTuk Hybrid. The large panel provides plenty of stability to distribute the weight of the all-metal classic.
Got Double-Action?
Carrying a double-action pistol makes a lot of sense. The heavy and long first trigger press adds an additional layer of "are you really sure" factor, just like a classic double-action revolver. If you ever take a class with pistol guru Ernie Langdon, he'll even teach you how to work double-action to your advantage, integrating the long trigger press into the process of raising your gun to target.
For the perfect carry combination, I like the Sig Sauer P229. While the exterior dimensions are roughly the same, you can choose your favorite caliber from 9mm, .40 S&W, and .357 Sig. I carry a P229 in .357 Sig but am currently experimenting with a P229 chambered in 9mm. That gives me a little more controllability and two extra rounds over the .357 Sig model.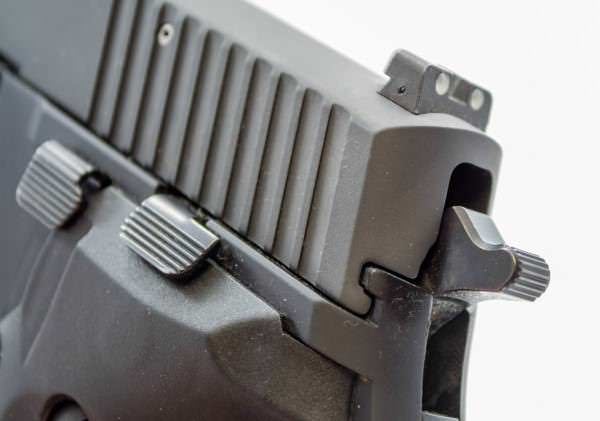 For a holster, check out the Blackpoint Tactical Leather Wing Holster for outside the waistband carry. A kydex shell bookended by leather belt mount "wings" provides the best of both worlds. The gun locks into place, but the wings allow the rig to curve to your body contour. For IWB carry, the Galco KingTuk does a great job. The shorter grip of the P229 makes it virtually disappear with a casual cover garment like an untucked shirt.
I stock my concealed carry gun with Crimson Trace LG-429 Lasergrips and SigLite night sights for low light use.
Snubbie Anyone?
How could a list of sample Concealed Carry Gun packages not include what is arguably the most popular carry setup of all time? I'm talking about the J-frame or snubbie revolver. Check out Smith & Wesson's 442 Airweight or Ruger's variation, the LCR.
Use this as a primary with a Galco Pocket Protector Holster or perhaps a Blackhawk! Leather Speed Classic. This outside the waistband option features an elastic front strap that allows you to rock the revolver out in a forward motion. Inspired by the Berns-Martin design, it's a classic as the name implies.
Since we're talking the ideal concealed carry gun, think about upgrading the standard sights with an XS Big Dot. For snubbie use, that will give you plenty of precision, but more importantly, speed and low-light utility.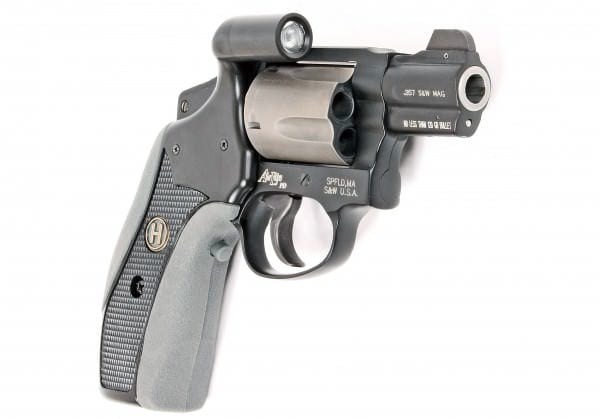 Want light? Check out a new invention from American Handgunner Editor Roy Huntington. He's developed a light integrated with a J-frame grip. It activates automatically and prepares your snub nose for low light operation.
Clearly there are more rocking concealed carry gun solutions than Hollywood Award Each Other Adoration shows. These are just intended to illustrate some of the options out there and consider some of the potential tradeoffs. Ultimately, it will be you that has to decide the big questions like capacity versus portability.
More is always better, but if it becomes too big and bulky, you may not have your concealed carry gun when you need it most.
About
Tom McHale is the author of the Insanely Practical Guides book series that guides new and experienced shooters alike in a fun, approachable, and practical way. His books are available in print and eBook format on Amazon. You can also find him on Google+, Facebook, Twitter and Pinterest.
---
Still want a second opinion on a Concealed Carry Gun? Check what the guys at TheFirearmBlog.com have to say in this video: