By Roger katz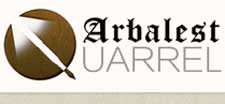 New York, N.Y. –-(Ammoland.com)- This article is the second in a multi-part series.
The purpose of this second article, and of those that follow, is to establish a cogent, coherent case for universal concealed handgun carry reciprocity based on pragmatic grounds.
In our first article of this multi-part series, as posted on the Arbalest Quarrel website, we provided you with the legal and moral grounds for universal concealed handgun carry reciprocity and responded to the usual arguments that antigun proponents and zealots raise against implementation of concealed handgun carry reciprocity across the United States.
In this segment of our series, and of those that follow, we provide you with the pragmatic grounds for universal concealed handgun carry reciprocity. We illustrate for you the travails encountered by one individual as he attempts to secure for himself a number of concealed handgun carry licenses from multiple jurisdictions that will allow him to protect his life and well-being with the most effective means possible – a handgun – as he travels in and through several States to conduct business.
We look at:
One, the actual police licensing division handbooks and application forms of particular jurisdictions.
Two, the actual procedures involved in applying for and securing a handgun license.
We will demonstrate, in detail, how the process of obtaining even one concealed handgun carry license can be time-consuming, often complex, and, for most of us, quite expensive. And, at the end of the day, there is no guarantee that an applicant will obtain his or her prize. We would hazard a guess that police departments across the Country are, generally, reluctant to issue unrestricted, concealed "full carry" handgun licenses. And, the licensing officers are often given wide latitude and discretion in their decision to do so. If, then, a person is refused issuance of a concealed handgun "full carry" license, that person must go through the ordeal of a police administrative hearing, and, sometimes, administrative appeals that, ultimately, may very well going against the applicant, thus requiring a lawsuit after all administrative all appeals have been exhausted. And law courts, too, are not generally predisposed to find in favor of the applicant who desires a "full carry" handgun license. The standard, in many courts, is "abuse of discretion." If the applicant fails to approve "abuse of discretion," that applicant may very well end up empty-handed, with nothing to show for the experience but frustration and anguish and the loss of considerable time and money spent chasing shadows.
Our businessman, here, has an impeccable record: no arrests, no instance of drug abuse, no history of mental illness, no domestic disturbance incident and no physical handicap that would otherwise preclude the issuance of some sort of handgun license. In other words, there is nothing in our businessman's past or present life and circumstances that could conceivably be grounds for immediate rejection for issuance of a handgun license of some sort.
That is to say, good cause for denying our businessman the right to possess a handgun, or, for that matter, from denying our business the right to possess a firearm at all, does not exist.
But, our businessman doesn't want a restricted handgun license because that would effectively preclude him the use of the weapon for self-defense in many environments, which is precisely why many jurisdictions are loathe to issues such licenses to average, law-abiding Americans. They do not want Americans having access to handguns for self-defense. Yet, our businessman seeks an unrestricted, concealed, "full carry" handgun license or permit for just that purpose: self-defense.
But, to obtain an unrestricted, concealed "full carry" handgun license in many jurisdictions, such as New York, there is a higher standard that an applicant must meet. It is not enough to show that good cause does not exist for denying a person the right to possess a handgun – say merely for target practice or sport. The applicant must show that good cause does exist why that person should be permitted the right to carry a handgun, concealed, for the purpose of self-defense, in a public space – that is to say – outside of one's home or business. In other words, the applicant must show why some aspect of that person's life places that person in more serious danger than the average law-abiding American faces. That higher standard is very difficult to meet and often requires the assistance of a professional firm that specializes in firearms' licensing and, in some cases, the expertise of an attorney may be required as well. And, those services are not cheap. They may very well cost the applicant thousands of dollars.
So, join our businessman on his journey. Both he and you are in for quite a ride.
In our next article, we discuss the procedure for obtaining a "Civilian Full Carry License" in Nassau County, Long Island, New York. As Nassau County is our businessman's hometown, he decided that he would obtain a Nassau County handgun license first. He would learn that a "Civilian Full Carry License" is not easy to come by. He would also learn that, once he received that license, a Nassau County "Civilian Full Carry License" would permit him to carry a handgun concealed anywhere in the State of New York, except for the five Boroughs of New York City. And our businessman, whom we will hereafter call Mr. Wright, will realize, shortly, that having one valid unrestricted concealed handgun carry license is insufficient if one wishes to exercise the natural right of self-defense in many different locales.
Read the long form of this article here: The Pragmatic Basis For Universal Concealed Handgun Carry Reciprocity Among The Several States
About The Arbalest Quarrel
Arbalest Group created `The Arbalest Quarrel' website for a special purpose. That purpose is to educate the American public about recent Federal and State firearms control legislation. No other website, to our knowledge, provides as deep an analysis or as thorough an analysis. Arbalest Group offers this information free.