THE BEST DAYS OF THE RUT: INSIDE FIELD & STREAM'S NOVEMBER 2015 ISSUE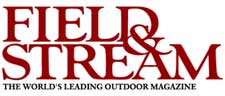 USA – -(Ammoland.com)- The November 2015 issue of Field & Stream is on newsstands and the iPad today.
The Best Days of the Rut: You already know that in the next few weeks, the biggest bucks will be tearing up the woods, smashing heads, and running does everywhere. The only questions are: how will you hunt and when? Get killer tactics for every breeding phase, and (bust out your calendar) 2015's 7 must-hunt dates. Plus, get a look at some enviable reader trophies. Page 53
Stabs in the Dark: Every fall and winter, a centuries-old tradition takes place on Ozark streams – gigging for suckers at night. T. Edward Nickens tagged along with a few locals who have perfected this deceptively challenging skill. They also throw a hell of a streamside bonfire party. Page 68
Duck Paradise: With the right land and hard work, you can create a haven where ducks and geese can feed, rest and roost – and where the hunting is off the charts. These three experts have it down to a science, from dealing with frigid cold to what to do with your decoy spread. Page 72
The Wild Chef – Elk Corn Dogs: Give your big-game sausage a crowd-pleasing (i.e. deep fried) twist. This state-fair knockout actually comes from the Four Seasons Resort in Vail, where executive chef Kevin Erving serves his elk corn dogs. The whole family will love franks at their wildest. Page 30
Butch's Legacy: The many gifts that one gun dog bestowed on a hunter were overshadowed by the greatest gift of all. The painful loss of a good bird dog leads to healing and happiness in a very unexpected way. Page 78
Long-Range Reality Check: What separates great rilfemen from weekend warriors is their ability to make clean kills on their first shot, time and time again. Five questions you must ask yourself before pulling the trigger on a distant critter; including whether you have all the data, if you know what the wind is really doing, and more. Page 20
Ask Petzal: Field & Stream's Rifles Editor David Petzal waxes poetic on reader questions, covering dump rats, deer guns and why you can't wear a cowboy hat. He also reveals what he would be if he weren't a gun writer – the answer may not be what you'd expect. Page 18
Field Test – Treestands for Under $100: Have you noticed that virtually all the top-shelf hang-on treestands cost north of $200 these days? The price may have soared through the canopy, but you can still get a good model for less. Page 88.
Subscribe to Field & Stream Magazine through Amazon : http://tiny.cc/y6rkxx