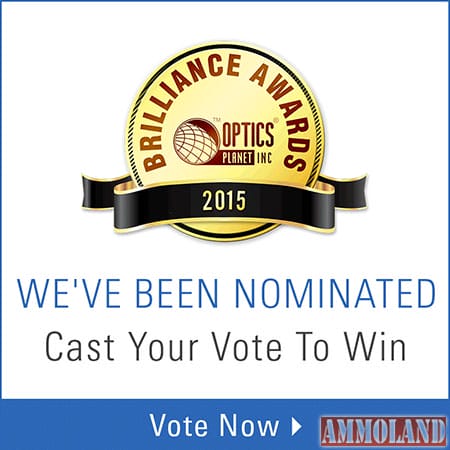 Phoenix, AZ -(Ammoland.com)- Galco Gunleather is excited to be nominated for the 2015 OpticsPlanet Brilliance award in the Holster category.
This nomination follows Galco's 2014 OpticsPlanet awards for Best Shoulder Holster and Best Quality.
"OpticsPlanet is one of Galco's leading industry partners, and we're very honored to be nominated as a top brand in the very competitive Holster category," commented Richard Gallagher, Galco's founder and president. "Galco has worked diligently for over 45 years to become the world's premier holster manufacturer, and it's gratifying to have a company like OpticsPlanet recognize our efforts."
The OpticsPlanet Brilliance Awards presents 22 different categories. Visit www.opticsplanet.com/brilliance-awards.html to cast your ballot today. Voting ends October 30th with winners announced November 6th.
Voters are entered into the Brilliance Award 2015 Sweepstakes for a chance to win one of six OpticsPlanet electronic gift certificates.
About Galco International LTD:
Galco International LTD is the manufacturer of the Galco Gunleather brand, the premier American-made line of superb-quality holsters, belts and accessories. Encompassing law enforcement, military, defensive and sporting use, the Galco Gunleather brand utilizes leather, injection-molded plastic and Kydex® to meet the demands of today's consumers. The award-winning Matrix line of holsters and accessories, women's holster handbags, tactical slings and hunting accessories round out the line. All Galco products are proudly made in the USA since 1969.
For more information, visit: www.GalcoGunleather.com.