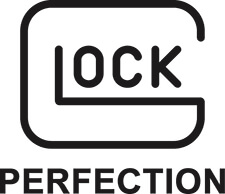 Smyrna, GA -(AmmoLand.com)- Over 1400 participants attended the GLOCK Annual Shoot XXI & Gunny Challenge XI making it the most highly participated in action pistol shooting match in the world.
The GLOCK Annual Shoot hosted by the GLOCK Sport Shooting Foundation (GSSF).
Held at the Griffin Gun Club in Griffin, GA, on September 25-27, winners took home a total of over $21,000 in prize money, as well as 64 GLOCK pistols.
"The match set another all-time GSSF entry record and was a tremendous success due to the extraordinary efforts of the Griffin Gun Club, Range Officers, GSSF staff and members from all around the country," said Alan Ramsey, Director of Training & GSSF.
Medal of Honor recipient Dakota Meyer faced off with GLOCK spokesperson, R. Lee Ermey, "The Gunny," in the Gunny Challenge. Meyer took the win this year over his fellow Marine.
"I'm a huge fan of GLOCK," said Meyer. "I have a ton of GLOCKs at home and when they asked me to come down there, I said, 'Absolutely.'"

"When asked which was his favorite pistol," Meyer stated, "My favorite GLOCK is the one that's in my hands."
To learn about the GLOCK Annual Shoot XXII and more about GSSF, visit http://www.gssfonline.com.
About GLOCK, Inc.:
The GLOCK GROUP is a leading global manufacturer of pistols and accessories. GLOCK's superior engineering has produced a pistol with only 34 parts and a rugged polymer-frame, providing industry-leading reliability shot after shot. GLOCK is renowned for its pistols which are safe, featuring three safeties; simple, offering a low number of components to provide reliability; and fast, with no encumbering parts to slow the speed to fire. This combination makes GLOCK pistols the first choice among consumers and law enforcement, with approximately 65 percent of agencies within the United States choosing to carry GLOCK. Austrian-engineered, the group has manufacturing facilities in the United States and Austria. Based in Smyrna, Ga., GLOCK, Inc. is an advocate for our nation's law enforcement and military personnel, as well as all citizens' Second Amendment right to bear arms.
For more information, please visit http://us.GLOCK.com/.