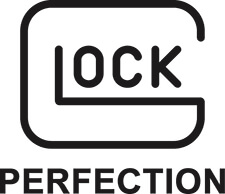 Washington, DC -(AmmoLand.com)- GLOCK, Inc., has donated $100k to the Special Operations Warrior Foundation (SOWF).
The presentation ceremony took place at the Association of the United States Army (AUSA) trade show. GLOCK has donated $1 million to the foundation since 2005.
"For a decade, GLOCK has supported the SOWF in their efforts to provide for the education of children of special operations personnel who have lost their lives in service of our country," said Josh Dorsey, GLOCK, Inc. Vice President. "We honor the fallen by providing for those they leave behind."
The funds collected by the SOWF are used primarily to provide for financial assistance for post-secondary education of the surviving children. It also provides for academic as well as family counseling. Attending the ceremony was scholarship recipient Dalia Munoz. Munoz, who lost her father, Army SFC Pedro Munoz, 1st Battalion, 7th Special Forces Group (Airborne), in 2005, while he was deployed to Afghanistan. Miss Munoz graduated from Davidson College in 2012 and now works as a student counselor at Meredith College in North Carolina.
"This is certainly a financial donation, but it is representative of the heart and soul of GLOCK. Starting with Mr. Glock, the founder of this great company, going down to all of the employees at every level," said Col. Edwin Anderson, U.S. Army, Retired, SOWF Board of Directors. "It's a wonderful representation of what corporate can be, in giving back to this community."
To learn more about GLOCK corporate social responsibility and other news, visit https://us.glock.com/news.
About GLOCK, Inc.:
GLOCK is a leading global manufacturer of firearms.  The simple, safe design of GLOCK's polymer-based pistols revolutionized the firearms industry and made GLOCK pistols a favorite among military and law enforcement agencies worldwide and among pistol owners. In 2016, GLOCK celebrates its 30th Anniversary in the United States. Renowned for featuring three safeties, GLOCK pistols offer users of every lifestyle confidence they can rely on.  GLOCK, Inc. is based in Smyrna, Georgia.
For more information, please visit http://us.GLOCK.com.