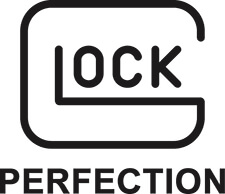 CHICAGO, Ill. –-(Ammoland.com)- GLOCK, Inc., donated a total of $80,000 to Concerns Of Police Survivors (C.O.P.S.) and the Drug Enforcement Agency Survivor Benefit Fund (DEASBF) at the International Association of Chiefs of Police (IACP) conference held in Chicago.
GLOCK donated $50,000 to C.O.P.S. to assist in supporting programs that include scholarships, peer-support, counseling and more for surviving family members and affected co-workers of law enforcement officers who have died in the line of duty.
Cheryl Schultz lost her husband, Ofc. Kevin Schultz, of the Pojoaque Pueblo Tribal Police, when he drowned saving a drowning boy in the Rio Grande. Cheryl and her son, Kaegan, were present during the tragedy. C.O.P.S. provided immediate support for the Schultz family.
"C.O.P.S. reached out to us right away to connect us with their C.O.P.S. Kids program," said Cheryl Schultz. "They helped us rebuild our lives and start healing."
GLOCK also donated $30,000 to the DEASBF, which provides financial assistance for the families of fallen DEA Agents. Accepting the check were DEASBF Chairperson, Richard Crock, and special guests, the Loftus-Errthum family, who lost father and husband, Special Agent Terrance P. Loftus in a plane crash while on duty.
"I was pregnant with our fourth child when I got the call that he had crashed," said Debbie Loftus-Errthum. "Within 48 hours, the DEASBF was there with financial support for our family. Today, three of our children wish to grow up to work in law enforcement."

"The fund would not exist without donors and partners like GLOCK," said Crock. "Currently, the Benefit Fund pays line of duty death and continuing education benefits to the families of DEA Agents and Task Force Officers killed in the line of duty. GLOCKs support sends the strongest message to them and we are thankful for this commitment."

"These organizations change lives and give hope for the future," said Bob Radecki, National Sales Manager at GLOCK. "It means a great deal to GLOCK to provide for those left behind by their loved ones."
To learn more about GLOCK corporate social responsibility and other news, visit https://us.glock.com/news.
Photos by Fred Mastison
About GLOCK, Inc.
GLOCK is a leading global manufacturer of firearms. The simple, safe design of GLOCK's polymer-based pistols revolutionized the firearms industry and made GLOCK pistols a favorite among military and law enforcement agencies worldwide and among pistol owners. In 2016, GLOCK celebrates its 30th Anniversary in the United States. Renowned for featuring three safeties, GLOCK pistols offer users of every lifestyle confidence they can rely on. GLOCK, Inc. is based in Smyrna, Georgia. For more information, please visit http://us.GLOCK.com/.