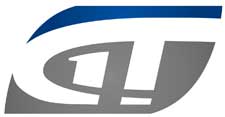 Mandeville, LA -(AmmoLand.com)- It's great deals on popular pistols, new knives from CRKT and Ruger, and more, this week on Tom Gresham's GUNTALK Radio, the original nationally-syndicated radio talk show about guns and the shooting sports.
Taurus's Director of Marketing, Tim Brandt, stops by GUNTALK this Sunday to talk about their latest firearms, including the cool Curve and the Millennium G2. Taurus is also running a rebate program, offering $25 or $50 back with an eligible pistol or revolver purchase through the end of December. Find out more at http://www.taurususa.com/.
FNH's Mark Hanish visits GUNTALK with info on the newest firearms from FNH, and a group of rebates perfect for all gun owners. The "Gear up for Fall" promotion offers up some great freebies with the purchase of the 9mm or .40 FNS or FNX, the FN PS90, or the FN SCAR 17S. Also, an awesome chance at winning the Ultimate FN Experience Sweepstakes. Find out more at http://www.fnhusa.com/.
Find these great gun deals, and more, when you use the GunDealio for iPhone or the GunDealio for Android, too!
Ruger is partnering up with another great brand – Columbia River Knife and Tool (CRKT) – to bring some cool new knives to the marketplace. Based on popular Ruger firearms, these new knives will have features reminiscent of your favorite rifle, handgun or revolver from the Ruger family. CRKT's President and co-founder, Rod Bremer, visits this Sunday to discuss the new line of Ruger/CRKT knives.
Find out more about CRKT at http://www.crkt.com/, and check out the latest from Ruger at http://ruger.com/index.html.
About Tom Gresham's GUNTALK Radio:
In its 21st year of national syndication, Tom Gresham's GUNTALK radio show airs live on Sundays from 2PM-5PM Eastern, and runs on more than 200 stations every week. Listen live on a radio station near you (http://guntalk.com/site39.php) or via live streaming from one of the stations here: http://guntalk.com/site38.php. All GUNTALK shows can also be downloaded as podcasts at http://www.guntalk.libsyn.com, Apple iTunes, and i-Heart radio, or through one of the available Apps: GunDealio for iPhone, GunDealio for Android, Gun Talk App on Stitcher, the Gun Talk iPhone App, and the Gun Talk App for Android on Amazon. GUNTALK can also be heard on YouTube, at http://bit.ly/144G3OU. More information is available at http://www.guntalk.com.
("GUNTALK" is a registered trademark.)