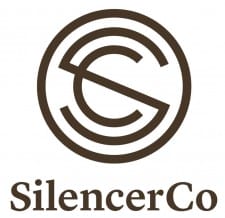 West Valley City, UT -(AmmoLand.com)- So many of us have thought to ourselves, "Why are silencers still an NFA item?"
SilencerCo has not only wondered this, but along with partners such as the American Suppressor Association, we've taken steps to support the introduction of legislation to remove silencers from the list of NFA items.
On October 22, the Hearing Protection Act was introduced. This piece of legislation is aimed at removing silencers from the NFA and instead having their transfer go through a traditional ATF Form 4473 – the same way you would purchase a rifle. What does this mean for the general public? No $200 tax stamp. No excessive wait times. No fingerprint cards, passport photos, or Chief Law Enforcement Officer signature. No NFA trusts. A simple process, just like when you purchase most firearms through a dealer.
Citizens should not be taxed for trying to protect their hearing while exercising their Second Amendment rights. The Hearing Protection Act also includes a provision for all people who purchase a silencer between the time the bill is introduced until the day it passes – should you purchase a silencer during that time, you will receive a $200 tax credit to cover the cost of any new silencer tax stamps you pay for.
SilencerCo and all supporters of the bill realize that this is a long-term effort and will not be something that happens overnight. With the help of people like you, we will gain momentum and educate both the general public and lawmakers as to the true nature of silencers.
To learn more about SilencerCo, please visit www.silencerco.com.
About SilencerCo:
Founded in West Valley, Utah in 2008, SilencerCo started with a belief in the fundamental premise that firearms don't have to be loud and has now become the market leader in sound suppressors, muzzle devices and related products. By investing in innovation, customer service, organic manufacturing, advocacy, education and talent, SilencerCo is now focused on making firearms hearing-safe for all hunting and shooting applications, introducing products that have never been made before, and making the buying experience a better one.
For more information, please visit www.SilencerCo.com.