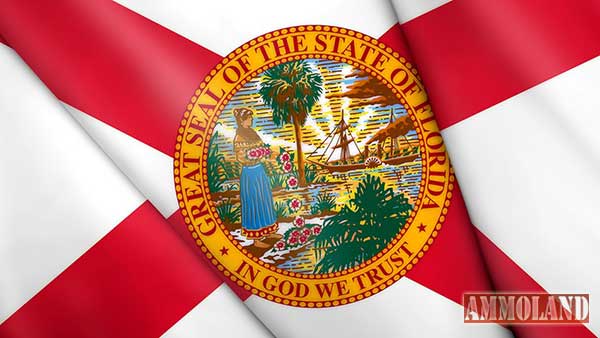 Tucson, AZ -(AmmoLand.com)- Safari Club International was pleased to be the only hunting group to assist the State of Florida in protecting the state's black bear season against a challenge from anti-hunters.
On Thursday, October 1, 2015, after a five hour hearing, a Florida state court denied a request filed by Florida group, Speak Up Wekiva, to shut down Florida's first black bear hunt in decades. As a result of the ruling, the hunt is set to commence as planned on October 24th.
Deserving most of the credit for the victory are Florida's state attorneys and biologists, who aggressively defended the hunt in court. SCI assisted in defending the hunt by submitting a powerful amicus brief that explained to the court how stopping the hunt would harm SCI members and the general Florida hunting community.
SCI's brief also provided concrete data from SCI's past involvement with black bear litigation in New Jersey. The data refuted the Plaintiffs' claims that the hunt would harm Florida's black bear population. An SCI attorney appeared at the hearing to offer assistance as needed. SCI's local counsel in Florida, attorney Ethan Way – a member of SCI's Tallahassee Chapter – assisted SCI's in-house litigation attorneys in filing our brief and appearing in court.
SCI is proud to be a part of this latest victory. SCI has a long history of conserving Florida black bears through sustainable use. Almost ten years ago, SCI helped the federal government defend a lawsuit seeking to force a listing of the Florida black bear under the Endangered Species Act, which would have prevented Florida's current hunt.
If anti-hunting groups decide to continue to try to stop the hunt, SCI will continue to help Florida defend against any challenge.
About Safari Club International:
Safari Club International – First For Hunters is the leader in protecting the freedom to hunt and in promoting wildlife conservation worldwide. SCI's approximately 200 Chapters represent all 50 of the United States as well as 106 other countries. SCI's proactive leadership in a host of cooperative wildlife conservation, outdoor education and humanitarian programs, with the SCI Foundation and other conservation groups, research institutions and government agencies, empowers sportsmen to be contributing community members and participants in sound wildlife management and conservation.
Visit the home page www.safariclub.org, or call (520) 620-1220 for more information.