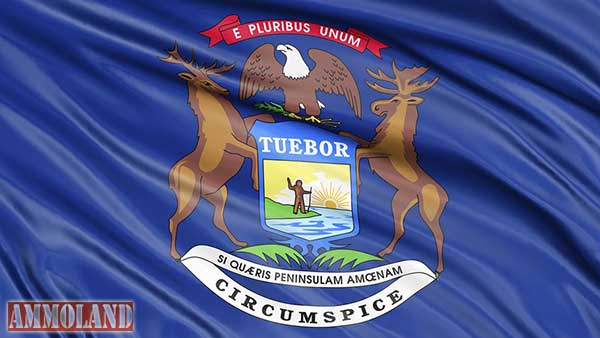 Fairfax, VA -(AmmoLand.com)- Bloomberg's anti-gun machine has set its sights on the Michigan Legislature, once again.
This week, the Legislature saw a flurry of anti-gun legislation introduced in both the House of Representatives and the Senate. The introduced legislation covered a broad spectrum of Bloomberg talking points; addressing open carry restrictions, more pistol free zones and firearm confiscation orders without due process.

Senate Bills 545 and 546, introduced by state Senator Rebekah Warren (D-Ann Arbor) and state Senator Curtis Hertel Jr. (D-Meridian), respectively, seek to add public libraries to the already broad list of locations where law-abiding, trained CPL-holders are prohibited from availing themselves of their fundamental right to self-defense by carrying a concealed weapon. SB 545 also proposes a ban on open carry in all locations where the possession of a concealed pistol is prohibited by state law.
House Bills 4942 and 4943, introduced by state Representative Robert Wittenberg (D-Oak Park), seek to implement a judicial firearm confiscation procedure—in some cases without due process. If passed, these bills would allow Michigan courts to issue firearm confiscation orders based solely on "reasonable cause;" otherwise recognized as one of the lowest burdens of proof and a substantial departure from the "beyond a reasonable doubt" burden imposed on the government in criminal proceedings.
Furthermore, these firearm confiscation orders may be issued without the subject of the confiscation order ever being made aware that his or her Second Amendment rights are in imminent jeopardy. Rep. Wittenberg's legislation, introduced under the auspices of domestic violence, allows anyone with a "close relationship" to the subject of the confiscation order to file a complaint with the court. If granted, the order would allow law enforcement to enter an individual's home and confiscate all firearms for the duration of the order.
Your NRA-ILA believes that legislation which seeks to expand locations where law-abiding gun owners are prohibited from exercising their right to self-defense and seeks to confiscate firearms without formal criminal proceedings represent serious infringements of your Second Amendment rights.
Please click here or the above button to contact your legislators and politely urge them to oppose the above-referenced anti-gun reforms.
About the NRA-ILA:
Established in 1975, the Institute for Legislative Action (ILA) is the "lobbying" arm of the National Rifle Association of America. ILA is responsible for preserving the right of all law-abiding individuals in the legislative, political, and legal arenas, to purchase, possess and use firearms for legitimate purposes as guaranteed by the Second Amendment to the U.S. Constitution.
For more information, please visit: www.nra.org. Be sure to follow the NRA on Facebook at NRA on Facebook and Twitter @NRA.