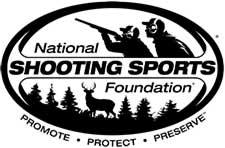 NEWTOWN, Conn –-(Ammoland.com)- The Missoula, Mont. City Council will hold a public hearing on a proposed ordinance requiring "Q for most firearms sales and transfers on Oct. 19 at 7 p.m. at City Council Chambers, 140 West Pine St.
The ordinance sponsored by council members Bryan von Lossberg, Marilyn Marler and Emily Bentley would require "criminal background checks on all gun sales and transfers, with certain exceptions, including for family, hunting and emergency self-defense." NSSF opposes the ordinance.
Pressure from one of Michael Bloomberg's anti-gun groups resulted in the proposal even though it represents a clear violation of Montana's firearms preemption law that states local government "…may not prohibit, register, tax, license, or regulate the purchase, sale or other transfer (including delay in purchase, sale, or other transfer)…" of firearms.
Should the ordinance be passed and enacted into law, it will face certain court challenge, the legal costs incurred to be paid by Missoula taxpayers.
NSSF urges city residents to please contact members of the city council and Mayor John Engen. Respectfully urge them to oppose this misguided effort.
NSSF Opposes Misoula MT Universal Background Checks – Opposition Letter[1]
About NSSF 
The National Shooting Sports Foundation is the trade association for the firearms industry. Its mission is to promote, protect and preserve hunting and the shooting sports. Formed in 1961, NSSF has a membership of more than 6,000 manufacturers, distributors, firearms retailers, shooting ranges, sportsmen's organizations and publishers. For more information, log on to www.nssf.org.