By Mike Searson

This is a review you won't see anywhere else, of a Mossberg MVP LR rifle fitted with a Gem Tech ONE suppressor.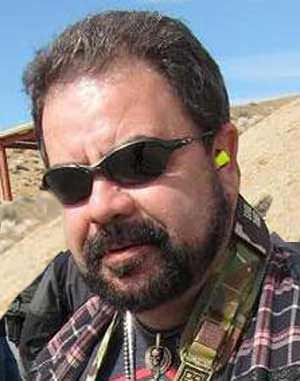 USA -(Ammoland.com)- While Mossberg is famous for their shotguns, the company's new line of bolt action rifles known as the Mossberg MVP is making serious inroads into the bolt action rifle world.
They recently sent us a Mossberg MVP LR (Long Range) model for test and evaluation and we put it through the paces.
Our Mossberg MVP LR rifle has a 16" threaded barrel, a spiral fluted bolt, adjustable trigger, Picatinny scope mount, adjustable cheek piece, two sling swivel studs, a detachable magazine and a bipod stud.
Everything a budding varmint hunter needs!
Mossberg MVP LR Rifle & Gem Tech ONE Suppressor The Good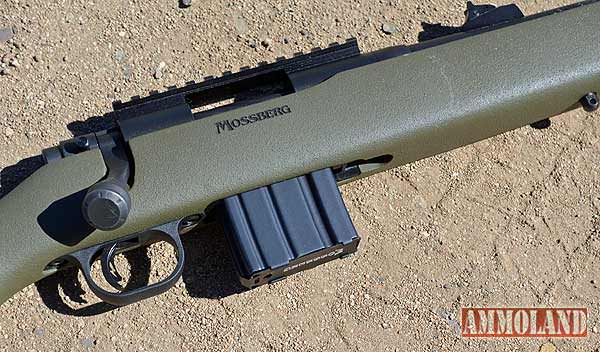 The fiber optic front sight is easily visible, particularly when you have good sunlight to shine outside. Of course most shooters will turn to the Picatinny mount in order to run optics, but at heart we prefer the irons.
We were testing the rifle and the threaded barrel begged to have something mounted on it to lessen the noise. Our personally owned rifle silencers are all AAC types and our mounts are secure with Rockset. So we turned to our good friends at Silencer Shop to see if they could help us out.
While asking for a direct thread can, Jeremy told us, "Stand by, I may have something better for you."
Silencer Shop shipped us out a Gem Tech One. This is a multi-caliber rifle can that will handle anything from a 223 up to a 300 Winchester Magnum.
The mount is in the form of a flash hider with twin lugs on either side. Simply cover the mount with the can, push down on the silencer to compress an internal spring, give it a twist and it locks in to place.
Unfortunately with the Mossberg MVP-LR the standard flash hider wasn't working in this role. The rear of the can kept hitting the front sight. A quick call to Gem Tech had a longer mount known as the Mark 18 and a direct thread conversion sent to us overnight and we were ready to go.
The direct thread adapter didn't work so well, again because of the front sight, so we went to the Mark 18 that extends the lugs out about an inch further forward. This gives plenty of clearance to mount the can on the rifle.
With the Gem Tech One securely in place we saw no discernible shift in point of impact and continued to smack the 10 inch steel target 200 yards.
Mossberg MVP LR Rifle & Gem Tech ONE Suppressor The Bad
One of the advantages of the Mossberg MVP LR is that it takes AR15 and M-16 magazines. This is particularly good for residents of states where modern semiautomatic rifle possession is restricted or downright prohibited. While this might be a good thing, it may be the one aspect we did not find attractive on the MVP.
The drawback to the magazine is that it sits slightly lower in the bolt action rifle than it does in an AR.
Mossberg addresses this by placing the bolt face slightly lower than normally found on a push feed bolt action. This aids in feeding, but the bolt has to be pushed forward with a little bit more authority in order to chamber that first round. Once the first round is loaded, however, you're pretty much ready to go with the subsequent rounds.
Be careful of using magazines that are too long (in excess of 30-rounders) as the spring pressure may cause you to jam up. Twenty round Magazines seem ideal.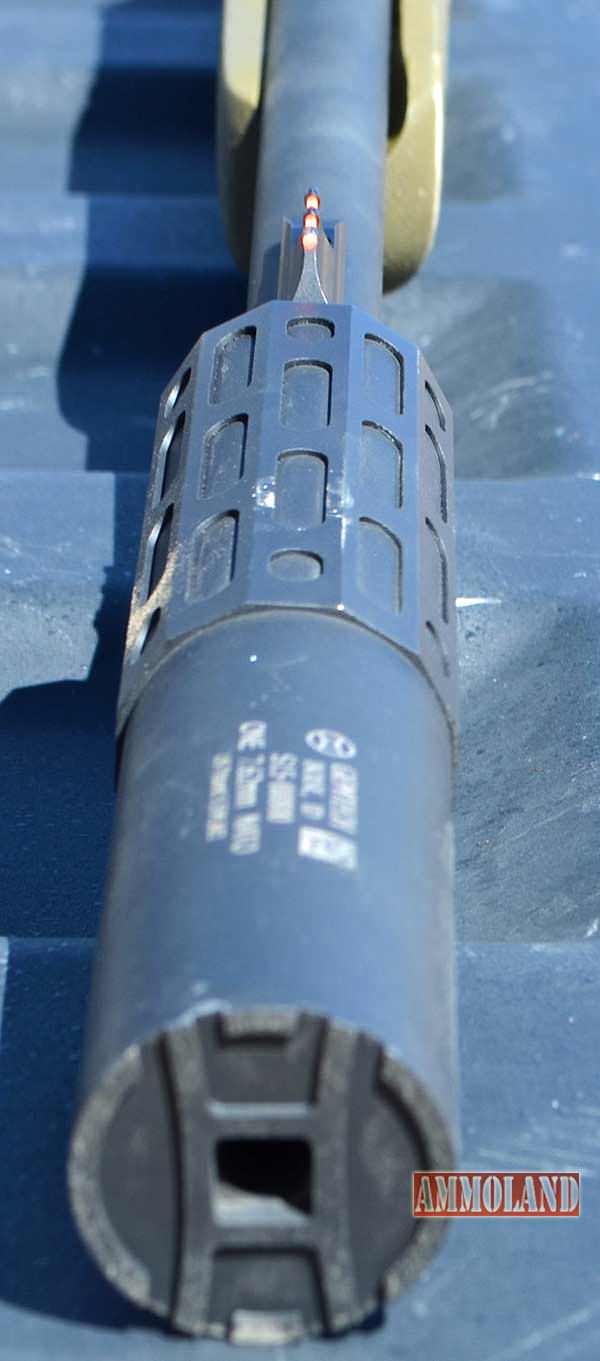 Mossberg MVP LR Rifle & Gem Tech ONE Suppressor The Reality
Mossberg offers a lot of features in this line of rifles. Heavier barrels are available for long distance precision shooting and less expensive models without the cheek piece can be had.
Bolt action rifles are incredibly quiet with a silencer as there are no moving parts like you would find on a semi auto. The One performed flawlessly in this regard and we want to thank Mossberg, Silencer Shop and Gem Tech for making this a reality.
Silencer Shop has truly simplified the NFA process and makes the act of buying a silencer painless apart from the wait.
The lightweight MVP LR Model has the makings of a perfect truck gun. We may revisit with the larger rifle in 308 with a heavier barrel in the future.
Resources:
Mossberg MVP LR Rifle : http://www.mossberg.com/category/series/mvp-series/mvp-lr-long-range/
Twenty Round Magazines

About Mike Searson
Mike Searson's career as a shooter began as a Marine Rifleman at age 17. He has worked in the firearms industry his entire adult life as a Gunsmith, Ballistician, Consultant, Salesman, Author and was first certified to teach firearms safety in 1989.
Mike has written over 2000 articles for a number of magazines, websites and newsletters including Blade, RECOIL, OFF-GRID, Tactical Officer, SWAT, Tactical World, Gun Digest, Examiner.com and the US Concealed Carry Association as well as AmmoLand Shooting Sports News.
Home page: www.mikesearson.com
FB: www.facebook.com/mike.searson
TWITTER: www.twitter.com/mikesearson