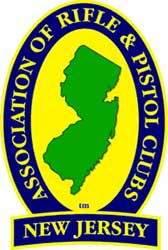 Trenton, NJ –-(Ammoland.com)- The N.J. State Association's combined Annual Meeting Banquet and Friends of NRA Dinner & Auction will take place in Somerset, N.J. on Saturday, October 17, starting at 6:00 p.m.
The Association of New Jersey Rifle & Pistol Clubs (ANJRPC) is the official NRA State Affiliate in New Jersey.
Anticipated to be one of the larger Friends of NRA Banquets in the state, the festivities are guaranteed to be lively. The auction portion of the banquet will feature one-of-a-kind NRA-branded collectible merchandise, and half the proceeds will be donated back to New Jersey shooters by the NRA Foundation. The event will be held at:
The Imperia
1714 Easton Avenue
Somerset, New Jersey 08873
732-469-2522
(Google Maps)
Come meet New Jersey's Second Amendment leaders! Banquet seating ($60 per ticket) is open to the public on a first come, first-served basis. It is highly recommended that you prepay for your ticket to ensure your seat. Please contact Jennifer Pantano via email or by calling 201-268-2618.
About Association of New Jersey Rifle & Pistol Clubs:The Association of New Jersey Rifle and Pistol Clubs, Inc. is the official NRA State Association in New Jersey. Our mission is to implement all of the programs and activities at the state level that the NRA does at the national level. This mission includes the following: To support and defend the constitutional rights of the people to keep and bear arms. To take immediate action against any legislation at the local, state and federal level that would infringe upon these rights. Visit: www.anjrpc.org