Find access, support wildlife habitat when purchasing HUNT App with promo code PF15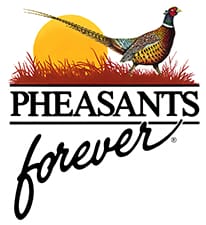 St. Paul, MN -(AmmoLand.com)- Pheasants Forever has forged a new corporate sponsorship with onXmaps, a leader in easy-to-use, detailed, and updated hunting maps in the United States.
By contributing $15 to Pheasants Forever for every mobile HUNT App purchased with promotional code PF15, onXmaps provides a unique public/private lands mapping resource for upland hunters, while supporting the grassroots conservation efforts of "The Habitat Organization."
"Founded by hunters and designed with the hunter in mind, our commitment to giving back to conservation groups such as Pheasants Forever is a large priority for the company," said Matt Seidel, marketing director for onXmaps. "With a price of $30 per yearly membership for the HUNT App, we feel the $15 dollar contribution back to Pheasants Forever is a strong commitment to our dedication and desire for improving habitat and solving access concerns for Pheasant Forever members."
The acclaimed HUNT App is an innovative tool to easily locate public lands, private landowner information, and specific hunting units throughout the United States (states individually available). HUNT App users can turn their smartphone, iPad, or GPS unit into a multi-layered map which shows public and private property boundaries, hunting unit boundaries, and landowner contact information – all layered over aerial imagery or topographic base maps. Users entering the promo code PF15 when purchasing the application support the wildlife habitat conservation efforts of Pheasants Forever with a $15 donation.
"The HUNT App created by onXmaps is providing upland bird hunters with increased access opportunities on public and private lands," said Brad Heidel, director of corporate sales for Pheasants Forever. "Having to buy countless hunting atlases and plat maps in multiple states is expensive and inefficient for the diehard upland hunter. Instead, we encourage our members and followers to purchase the HUNT App by onXmaps – readily available hunting access data which also supports Pheasants Forever's habitat mission."
About onXmaps:
A trusted source for private and public land ownership mapping technology, onXmaps has been a leader in data collection and mapping since 2008.
Visit onXmaps at www.huntingGPSmaps.com.
About Pheasants Forever:
Pheasants Forever, including its quail conservation division, Quail Forever, is the nation's largest nonprofit organization dedicated to upland habitat conservation. Pheasants Forever and Quail Forever have more than 140,000 members and 700 local chapters across the United States and Canada. Chapters are empowered to determine how 100 percent of their locally raised conservation funds are spent, the only national conservation organization that operates through this truly grassroots structure.  Since creation in 1982, Pheasants Forever has spent $577 million on 489,000 habitat projects benefiting 12 million acres nationwide.
For more information, visit: www.PheasantsForever.org.