Kimber manager brings marketing expertise, deep-rooted industry relationships to leadership of national sportsmen's group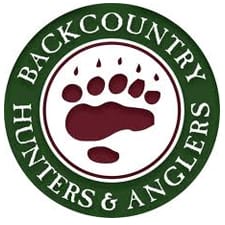 Missoula, MT -(AmmoLand.com)- Rachel Vandevoort has joined the national board of directors of Backcountry Hunters & Anglers, bringing marketing expertise and deep-rooted industry relationships to the leadership of the sportsmen's group.
"We couldn't be more pleased to have Rachel join the board," said Land Tawney, BHA president and CEO. "She has an infectious personality, appetite to get things done and outstanding sportsman bona fides from a lifetime of hunting and fishing in Montana. In particular, we look forward to her help in leveraging our growing women's constituency."
Vandevoort is trade relations manager for Kimber Manufacturing, where she interacts with media and industry members to disseminate the Kimber brand. She regularly hosts charity events focused around hunting, shooting and fly fishing. She also frequently serves as an expert resource on firearms, defense topics and fly fishing in the media.
"It is a pleasure to see BHA's proactive engagement with diverse female sportsmen and offer a place for our voices to join the fight to protect our sporting heritage," Vandevoort said. "The men and women who have joined together in support of BHA have wildly diverse backgrounds and interests. Yet we share some core beliefs, which bring us together in one organization."
Born and raised in northwest Montana, Vandevoort spent her youth shooting smallbore rifle competitions, fly fishing, hunting and skiing. She accompanied her father on river trips before she entered preschool, tied flies before she could do long division and worked in the local fly shop in exchange for gear before she was old enough to receive a paycheck. She now lives in Whitefish, Montana, with her family.
"Public lands and water have been at the core of my family's existence for generations," Vandevoort stated. "I'm committed to making sure that continues for my children, as well."
Backcountry Hunters & Anglers is the sportsmen's voice for our wild public lands, waters and wildlife.
Visit our website.
Connect with us on Facebook
Follow us on Twitter.
About Backcountry Hunters & Anglers:
Backcountry Hunters & Anglers is The Sportsman's Voice for Our Wild Public Lands, Waters and Wildlife.
For more information, please visit www.BackcountryHunters.org.