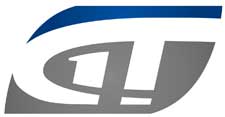 Mandeville, LA –-(Ammoland.com)- It's an exciting new ammo release, cans to safely store that ammunition, intrusive questions in the doctor's office, and more, this week on Tom Gresham's Radio, the original nationally-syndicated radio talk show about guns and the shooting sports.
Just this week, Ruger announced a partnership with PolyCase Ammunition, and the collaborative effort resulted in Ruger ARX ammunition. Ruger's National Sales Manager RG Stitt stops by to talk with Tom about this new line of ammo, and the latest promo from Ruger – the LC9 Trade-In: Through December 31, 2015, customers can "trade in their used, hammer-fired LC9 at their local firearms retailer toward the purchase of a new LC9s striker-fired pistol and receive a $100 gift certificate code for ShopRuger.com." Find out more at Ruger.com/MyNewLC9s.
Dr. John Edeen is a Pediatric Orthopedic Surgeon in San Antonio, TX, and a member of Doctors for Responsible Gun Ownership (DRGO). He visits GUNTALK this Sunday to discuss boundary violations, and more ways to protect yourself in a doctor's office. Read about DRGO at http://www.drgo.us/.
Also on this week is Liberty Safe's Brandon Payne, here to talk about the latest and greatest in the world of gun safes, including their new ammunition cans and handgun vaults. Find the safe for you at http://www.libertysafe.com/.
In its 21st year of national syndication, Tom Gresham's GUNTALK® radio show airs live on Sundays from 2PM-5PM Eastern, and runs on more than 200 stations every week. Listen live on a radio station near you (http://guntalk.com/site39.php) or via live streaming from one of the stations here: http://guntalk.com/site38.php. All GUNTALK shows can also be downloaded as podcasts at http://www.guntalk.libsyn.com, Apple iTunes, and i-Heart radio, or through one of the available Apps: GunDealio for iPhone, GunDealio for Android, Gun Talk App on Stitcher, the Gun Talk iPhone App, and the Gun Talk App for Android on Amazon. GUNTALK can also be heard on YouTube, at http://bit.ly/144G3OU. More information is available at http://www.guntalk.com.