Colorado company's made-in-the-USA shotgun slings are ideal for hunters of all ages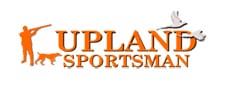 Denver, CO -(AmmoLand.com)- The patent-pending Upland Sling is a zero-interference shotgun sling and holster made specifically for the shotgun-carrying hunter or shooter.
Its advanced design allows you to shoulder, swing, and shoot instantly without restricting movement, eliminating the primary limitation of traditional slings.
"I have struggled for years trying to handle three dogs, carry a shotgun and take photos," says Tony Arneson, an avid hunter from Wisconsin. "Not anymore, and no more fatigue thanks to the Upland Sling!"
Keeping the shotgun supported allows you to safely work with dogs, reload your shotgun faster, and makes it easier to document your hunting trips through pictures and video. Other benefits include reduced fatigue, improved shooting accuracy and comfort, and proper shotgun safety.
How It Works
The Upland Sling goes across your body and adjusts comfortably to your ready position. This takes the weight of the shotgun off of your arm and allows your trunk muscles to carry the load, preventing arm fatigue after hours in the field. Its fluid design allows you to instantly go from a supported idle position to a shouldering stance to take the shot without interference.
The Upland Sling comes in nine different colors, including both solids and camo patterns, and retails for $39.99 – $45.99. It is adjustable to fit any size hunter (man, woman or child) and won't interfere with your clothing or gear preferences.
Don't let carrying a heavy shotgun decrease your performance and enjoyment. With the Upland Sling, you'll always be ready to take the shot. Here's to fewer missed shots and more birds in the bag this season!
The Upland Sportsman – Shotgun Upland Sling can be purchased online at Amazon http://tiny.cc/derx4x or www.uplandsportsman.com.
About Upland Sportsman:
Bringing the Upland Sling to the modern hunter, wingshooter, and shotgunner. The Upland Sling was designed to allow more people greater enjoyment in their hunting and shooting activities. Please take a look at our new product line at Uplandsportsman.com.
For more information, visit www.UplandSportsman.com.