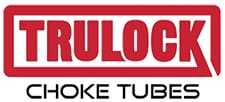 Whigham, GA -(AmmoLand.com)- Trulock Choke Tubes has a new, redesigned website (www.trulockchokes.com) that makes finding the perfect aftermarket choke tube easier than ever.
Trulock offers more than 2,000 different shotgun choke tubes for any shooting activity. They offer choke tubes in many different types such as Pattern Plus (flush), Precision Hunter (extended with black oxide finish), Sporting Clay ( extended with natural stainless finish), Super Waterfowl (extreme range), Black Cloud (optimized for Black Cloud shotshells), Tactical, Federal #7 (optimized for Federal# 7 turkey shells) and Winchester Long Beard (optimized for Winchester Long Beard shotshells).
With the launch of the new site Trulock now offers flush mount choke tubes as low as $17.99. Also they now offer a free case with any order over $99.99, free shipping on orders over $119.99 and if you order three or more chokes you receive a 10% discount.
With the new site you can shop by gun manufacturer and select a gauge which makes the shopping experience easy with just a few clicks. You will also notice on the new site information on specific shooting activities, basic choke tube information, our choke interchange list and our choke identification tool.
Our accessories like wrenches, cases and Choke Shine (choke tube cleaner) are also online as well as testimonials from many of our customers. Make sure to sign up on the site (www.trulockchokes.com) for their monthly newsletter and keep an eye on the blog.
This way you can stay up to date on the latest choke information and see Trulock's frequent giveaway contests that are posted.
About Trulock Gun Chokes:
The staff at Trulock Chokes prides itself on providing excellent service and an excellent line of products. In the event you are not completely satisfied with your purchase you can return it for a refund or exchange within 60 days from the date of purchase – with other firms, the moment you open it, you own it.
For more information, please visit www.TrulockChokes.com.