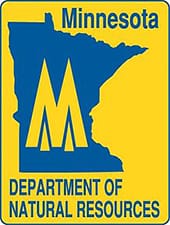 Minnesota -(Ammoland.com)- The Becker County Attorney has charged three men with wildlife violations following an investigation by the Minnesota Department of Natural Resources related to the illegal taking and possession of snapping turtles during the closed season.
Kevin R. Ketter, 54, of Frazee, has been charged with possessing snapping turtles in a closed season. Also charged with the taking of snapping turtles in a closed season were Jordan M. Ketter, 21 and Darwin D. Bartel, 54, both of Frazee.
On June 29, DNR conservation officers executed a search warrant at Ketter's Meat Market in Frazee, seizing 23 live snapping turtles (later released by the DNR), 243 snapping turtle shells, and 291 (10-pound) packages of turtle meat.
State law prohibits taking snapping turtles in May and June. The investigation revealed the turtles were being taken during this closed season, and were being purchased/possessed at Ketter's Meat Market.
Each man was charged with a misdemeanor, which carries a sentence of up to 90 days or a maximum fine of $1,000, or both.
The DNR's mission is to work with citizens to conserve and manage the state's natural resources, to provide outdoor recreation opportunities, and to provide for commercial use of natural resources in a way that creates a sustainable quality of life. A major part of that mission involves the work of conservation officers in gaining voluntary compliance with regulations through education and law enforcement.
Citizens can help protect Minnesota resources by reporting game and fish violations to the Turn In Poachers (TIP) hotline at 800-652-9093. Cell phone users can dial #TIP. Informants can remain anonymous and may be eligible for a reward.