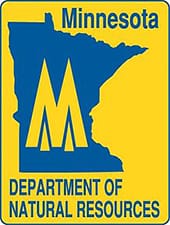 Minnesota –  -(Ammoland.com)- Gov. Mark Dayton has proclaimed Friday, Nov. 27 2015, to be "Free Park Friday" at all Minnesota state parks and recreation areas. The usual $5 fee for a one-day vehicle pass will be waived to encourage Minnesotans to get outdoors and experience the benefits of nature on the day after Thanksgiving.
"At a time of year when Minnesotans pause to give thanks, I am so grateful for the incredible state parks and trails we have here in Minnesota," said Lt. Gov. Tina Smith. "Visiting these parks is a great way to spend time with family and loved ones, relieve stress and enjoy exercise in the great outdoors."
Research shows that spending time outdoors benefits children and adults, including improving mood, enhancing creative thinking and problem solving, promoting a conservation ethic, and improving physical fitness. On Thanksgiving Day, the average American consumes around 4,500 calories. A brisk walk can burn about 300 calories in one hour.
"There is a Minnesota state park within 30 miles of almost everyone," said Erika Rivers, director of Minnesota state parks and trails. "So no matter where you live or celebrate Thanksgiving, the restorative power of nature is always nearby."
The Department of Natural Resources encourages visitors to:
Use the online ParkFinder to help choose a destination for a post-Thanksgiving hike.
Check individual state park Web pages for seasonal updates.
Bring drinking water.
For more information, visit www.mndnr.gov/freeparkfriday or contact the DNR Information Center at [email protected] or 888-646-6367 between 8 a.m. and 4:30 p.m. Monday through Friday.