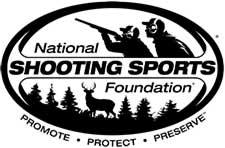 NEWTOWN, Conn. -(Ammoland.com)- Attorney General Loretta Lynch testifying before the U.S. House Judiciary Committee last week.
Attorney General Loretta Lynch was questioned by Rep. John Ratcliffe (R-Texas) on why the Department of Justice and the Bureau of Alcohol Tobacco and Firearms (ATF) that reports to her have not responded to any of the at least 32 petitions submitted in recent years by manufacturers requesting exemptions for non-traditional ammunition intended for sporting purposes.
About NSSF:
The National Shooting Sports Foundation is the trade association for the firearms industry. Its mission is to promote, protect and preserve hunting and the shooting sports. Formed in 1961, NSSF has a membership of more than 6,000 manufacturers, distributors, firearms retailers, shooting ranges, sportsmen's organizations and publishers. For more information, log on to www.nssf.org.