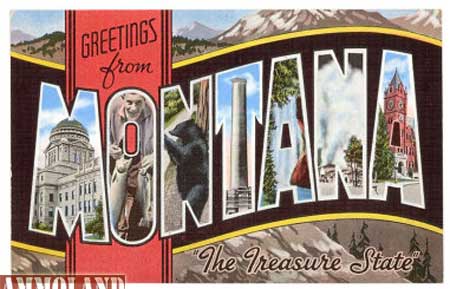 Bitterroot Valley, MT -(Ammoland.com)- Big game harvest is up from last year's pace in west-central Montana through the third week of the general hunting season.
The combined harvest of elk, mule deer and white-tailed deer through the Anaconda, Bonner and Darby hunter check stations is 14 percent higher than last year's tally at this time of the season. The higher white-tailed deer harvest checked at Bonner continued to be a major contributor to the increased harvest this year.
The harvest of 248 white-tailed deer is above last year's tally of 195 at this point in the season, and is higher than in any season since 2008. The harvest of 39 elk through Bonner is close to last year's pace of 37, but lags 29 percent below the five-year average. The mule deer harvest, also of 39, is just below last year, and five percent below the five-year average.
At Darby, the harvest of 168 elk is markedly up—42 percent higher than the 118 elk tallied at this point last season. Mule deer harvest at Darby is almost the same as last year, but the whitetail harvest of 40 is down from 74 whitetails checked last year.
The harvest of 43 elk through the Anaconda Check Station is higher than the harvest of 31 at this point last season, but equal to the five-year average. The white-tailed deer harvest of 18 at Anaconda is higher than at this point in any season since before 1997, while the harvest of 16 mule deer is on par with the average.
FWP re-established a check station near the mouth of Fish Creek in 2012 and is operating it again this season after an absence last year. Biologists and student volunteers have checked 35 white-tailed deer and 18 mule deer at Fish Creek so far this season, which are higher totals than at this point in the 2012 or 2013 seasons. However, no elk have been checked at Fish Creek yet this year.
In total, the region's four hunter check stations are reporting 9,467 hunter trips, 250 elk, 98 mule deer, 341 whitetails, five black bears, two moose, two bighorn sheep and two wolves.
The general rifle season for deer and elk runs through Sunday, Nov. 29.
About the Montana Fish, Wildlife & Parks:
Montana Fish, Wildlife & Parks, through its employees and citizen commission, provides for the stewardship of the fish, wildlife, parks, and recreational resources of Montana, while contributing to the quality of life for present and future generations.
For more information, visit: http://fwp.mt.gov.