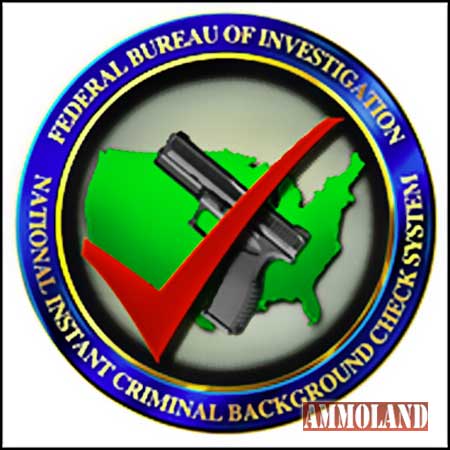 Washington, DC -(AmmoLand.com)- With peak season upon us, the NICS Section is announcing extended hours of service on November 27, 2015, ("Black Friday") for NICS E-Check Users and state Point-of-Contact (POC) programs.
Typically, the NICS is available daily from 8 a.m. until 1 a.m.Eastern Standard Time (EST). To better accommodate the long standing history of record-breaking volume on this day, the FBI will bring the NICS in-service starting at 4:30 a.m. EST for NICS E-Check Users and for state POC programs. The NICS Contracted Call Centers will open, as normal, at 8 a.m. EST.
Also, to better serve your needs, starting next week the NICS Section is offering extended NICS E-Check hours on Fridays and Saturdays. Beginning Friday, November 6, 2015, through Saturday, December 26, 2015, the NICS E-Check will be available at 6 a.m. EST every Friday and Saturday (except for Black Friday when the NICS E-Check will be available at4:30 a.m.)
In case you have not enrolled to use the NICS E-Check, please consider taking this important step to register. The NICS E-Check allows you to conduct firearm background checks over the internet and provides many benefits you do not receive from the NICS Contracted Call Centers.
Please understand that we try to handle all incoming transactions as efficiently as possible; however, it is not always possible to avoid hold times on the telephone. Even during times of unprecedented transaction volume, the NICS E-Check runs efficiently with an average wait time of less than two minutes once the transaction is initiated.
The NICS E-Check provides a user-friendly experience in navigating firearm checks. The NICS E-Check is a valuable tool for the FFL throughout the year, but especially during the peak gun purchasing season. The NICS E-Check allows you to access the system from any computer and any browser. The FFL and/or manager receive administrative controls, which includes the ability to create and modify employee NICS E-Check accounts. The NICS E-Check does not require a digital certificate to be downloaded to your computer. This makes it easier to use the NICS E-Check from any browser using a computer, laptop, tablet, smartphone, etc. You simply log into the NICS E-Check using a username and password, similar to how many of us manage online accounts today.
In addition, the NICS E-Check still offers the same traditional benefits of utilizing the online method, many of which are listed below:
Ability to retrieve background checks 24/7 regardless of whether initiated on NICS
E-Check or at the NICS Contracted Call Center
Ability to print completed NICS background check search requests
The availability of messages regarding NICS operational status
Added customer protection against identity theft
Added safeguard against theft of license number and codeword
Instructions on how to register to use the NICS E-Check are listed below.
Visit the FBI NICS E-Check Web site at www.nicsezcheckfbi.gov
Click on the link that states "Register to use the FBI NICS E-Check"
Agree to the Terms and Conditions
Complete the Account Request form
Click on the "Registration" block at the bottom of the page
An Account Request Confirmation page appears
Click "Show populated enrollment form" block at bottom of page
Print and sign the completed enrollment form
Fax form to 1-888-550-6427 or email it to [email protected]
A user name will be e-mailed to the e-mail address you provided during registration
Additional instructions will be provided in the e-mail on how to obtain your password
***Submit only one registration and enrollment form—This employee will be the administrative user and will create accounts for other employees. You may designate other employees as primary users (administrative users) and they will also be able to create and modify accounts.
Additionally, you may access complete NICS E-Check User Guide by doing the following:
Go to www.nicsezcheckfbi.gov
Click on the link that states "Access the FBI NICS E-Check Help Pages"
Click on the link that states "User's Guide (PDF)"
If you have questions regarding the NICS E-Check, please contact the NICS E-Check Customer Service at 1-877-FBI-NICS (324-6427), option 2, and then option 5.
All other questions may be directed to the NICS Business Unit at 304-625-7387 or via e-mail at [email protected]